Treasurer
Madeleine Brett
Bath University Guides and Scouts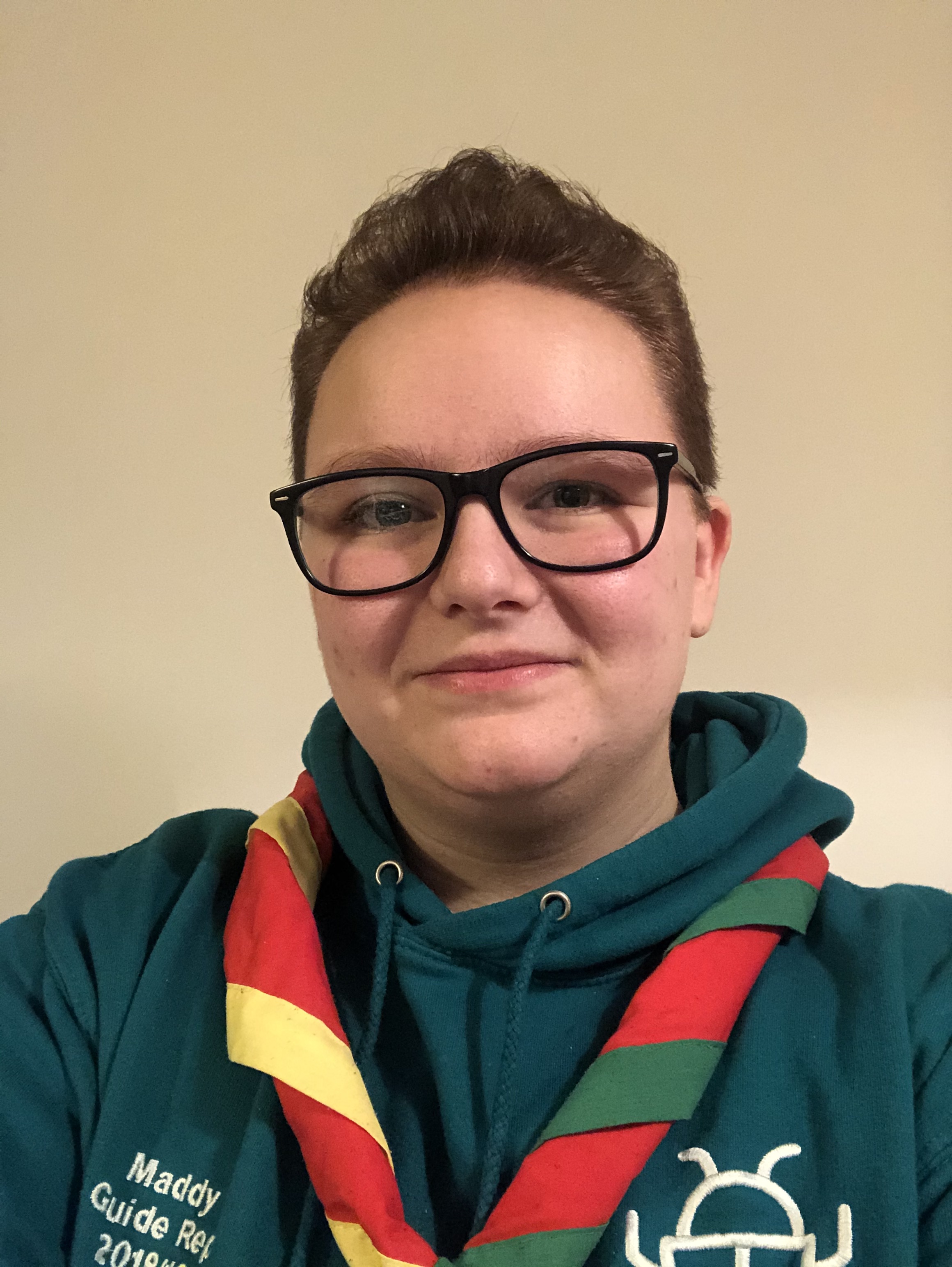 Hello!
I am Maddy, a third-year pharmacy student from Bath!
Some fun facts about me:
I have been in guiding 14 years!

This is my 3rd year in SSAGO

I am the current BUGS treasurer and Roman Rally activities officer (yes, at the same time!)

I'm originally from South Devon but spend almost all my year at university and work in Bath

I have been ringing the church bells since the age of 10 and was the Assistant Ringing Master in South Devon for 3 years
Reasons why I would be a good treasurer:
I am the current BUGS treasurer so have experience keeping the BUGS accounts as a charity account with our SU. Becoming a charity will be demanding as a treasurer but having run charity accounts before I understand what the charity commission are looking for

I am the activities officer for Roman rally so have been involved in the finance and planning of national SSAGO event

Up until this year I was a leader at a guide unit where I jointly looked after the accounts

Having sat on a variety of committees, I understand the importance of maintaining good communication and clear job roles!

I love making a good spreadsheet! But I want to make it simple and easy to understand for all members!
What I want to do as treasurer:
Having run a rally, I understand how difficult event finance can be, I want to try allowing some flexibility in the cost of rally (within a reasonable range) as campsite and other costs can vary up and down the country

I want to help clubs running national events to avoid common finance mistakes which could be avoided early on in event planning by creating a more in-depth guide to rally finance with input from people who have run events. As part of this I would create pie charts and other easy to read chart to display information in a simpler way instead of just spread sheets!

I want to make it easier to access the development fund!! Having clear examples of things that you can get and why they benefit SSAGO

I want to be able to support clubs which are struggling financially as all clubs get different levels of support from their universities and student unions. I want to ensure that SSAGO can provide support to those who want help and there is clear information available to those looking for support

I believe that exec should be more accountable to members and you should be able to understand much more what each officer does! I want to make the something similar to the factsheets about each exec role and you should be able to question throughout the year what we are doing and why! I want to help every member understand what exec do and can do for them!

I don't think we have enough badges!! Every year people say they want to bring more badges, let this be the year we get them! I want to work with Ruben to develop his idea challenge badges and bring it to reality!