Chair
Samir Soares
Nottingham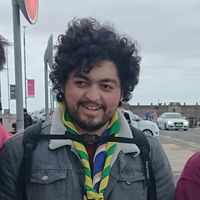 Hello there!
I am Samir, your favourite cheeky Brazilian, 1st year PhD student and member of Nottingham SSAGO, previously part of Liverpool SSAGO when I was an undergraduate, some people refer to me as the "King of the North".
You may have seen me at SSAGO rallies or online during where I have done all sorts like running kahoot quizzes on St Georges day and other events such as ScotNorth and Step Into Christmas. I am also Activities Assistant for GRYR, where I will be mainly heading up the gaming zone (Mario Kart anyone???)
Within SSAGO I have held various committee roles on a club and event level:
Activity leader at Liverpool University Science Jamboree (2016 - 2019).

Publicity officer (2017-2018), then President (2019-2020) of Liverpool SSAGO.

Chair of 2019 Northern Freshers Camp.

Led North Western SSAGO Wirral Walk.

Committee member of ScotNorth Freshers

Secretary of SSAGO Step Into Christmas.

Green Rally Yellow Rally Activites Assistant
My core areas to improve as chair:
SSAGO is for everyone.
However, just stating this is not enough. I want everyone to feel welcome and able to fully participate in SSAGO, of any and every orientation, ability and background. Everyone. Unfortunately, this isn't the always the case in SSAGO and I want to change that. Inclusion isn't just about saying that everyone can join in, it's making changes and opening conversations with people in under-represented communities to learn how we can improve as a national organisation, and at club level too. I plan on inviting everybody within the under-represented group (Like LGBTQ+, disabled, neurodiverse, etc.) want to contribute to improving the inclusivity of SSAGO. I would like to create a working group of people and others to develop inclusion resources such as "How to run an inclusive Freshers" packs for clubs and create a place on the SSAGO website for this information to be available for everyone to make use of.
A simple step I will make is a preferred name option on the SSAGO website, in addition to legal names, and explore the option of making some SSAGO themed pronoun woggles for anyone who wants to display their pronouns and rep SSAGO at the same time!
Empower clubs and regions
I find SSAGO is most rewarding and enjoyable when we make friends/collaborate both within our clubs, with local clubs, those across the country and even across the world! This has been particularly evidently this recent year, with plenty of online collaboration, events and the birth of the SSAGO Discord.
Once it is safe to do so, I will encourage spontaneous, self-organised meetups and events between clubs and regions. These have mainly taken place in the form of regional freshers camps in the past, but I wish to expand the breadth of these even further! I believe Exec should empower clubs and regions to self-organise joint activities as this is how I believe regions will thrive, be dynamic and successful. I want to create a more open environment where clubs are encouraged to collaborate to create a greater community between clubs and also indies.
The SSAGO of Tomorrow
We have recently been allowed time for reflection on what SSAGO means to us all and what can be improved upon. I will produce a one off "The future of SSAGO" constitutional survey, which involves every member. This will highlight everything SSAGO does well and what opportunities and ideas we have to improve SSAGO. Although similar to every the SSAGO survey done every few years the aim of this is to cast a longer term fundamental look into the future at what the SSAGO of tomorrow could be.
Once the survey is complete, I will:
Set up a working group to analyse the results and produce key messages, areas to be commended and areas of improvement.

Discussing the areas to be improved/issues raised via Reps throughout the year.

Discuss the wider outcomes with SAGGA, Scouting and Guiding to gain their thoughts and insights.

Produce a full report for the 2022 AGM with full results and recommendations to improve SSAGO.
Other Objectives
Explore new and improved ways of doing SSAGO AGMs (like this year!)

Ensure a safe return to face-to-face SSAGO activities, in clubs and events in line with the government, scouting and guiding guidelines. Providing any support needed.

Help facilitate the running of 4 SSAGO events (3 rallies and a ball) this coming year at least, albeit physical or digital.

Support any other activities that may self-develop by clubs or individuals if needed.

To be open and visible about what the SSAGO Exec do, they do alot of behind the scenes work that people don't realise. I want to be open about what Exec does so that more people run for Exec positions the next year.

Reaffirm that National SSAGO has an open door for any person or club that has questions or concerns regarding SSAGO and provide support within our means to them.

Formalise and support the SSAGO discord and online activities that have helped us stay together during these times.
Assisting long-term SSAGO Goals
Continue the existing work on the Charity Status of SSAGO.

Develop a framework to help members complete top awards such as Queen Scout/Guide, Explorer Belt, DofE and others.

SSAGO constitution update, set up a working group supervised by exec to address this long talked about issue.
SSAGO to me has been the most beneficial when it provides support to all it's members allowing them to thrive beyond what they thought they could have. We are there to all members of the student scout and guide organisation, scout, guide, network, inspire, indie or none of the above, we are there. I hope to become the Chair who can help make this organisation even more fulfilling, inclusive and open to any student, scout and guide who is a member.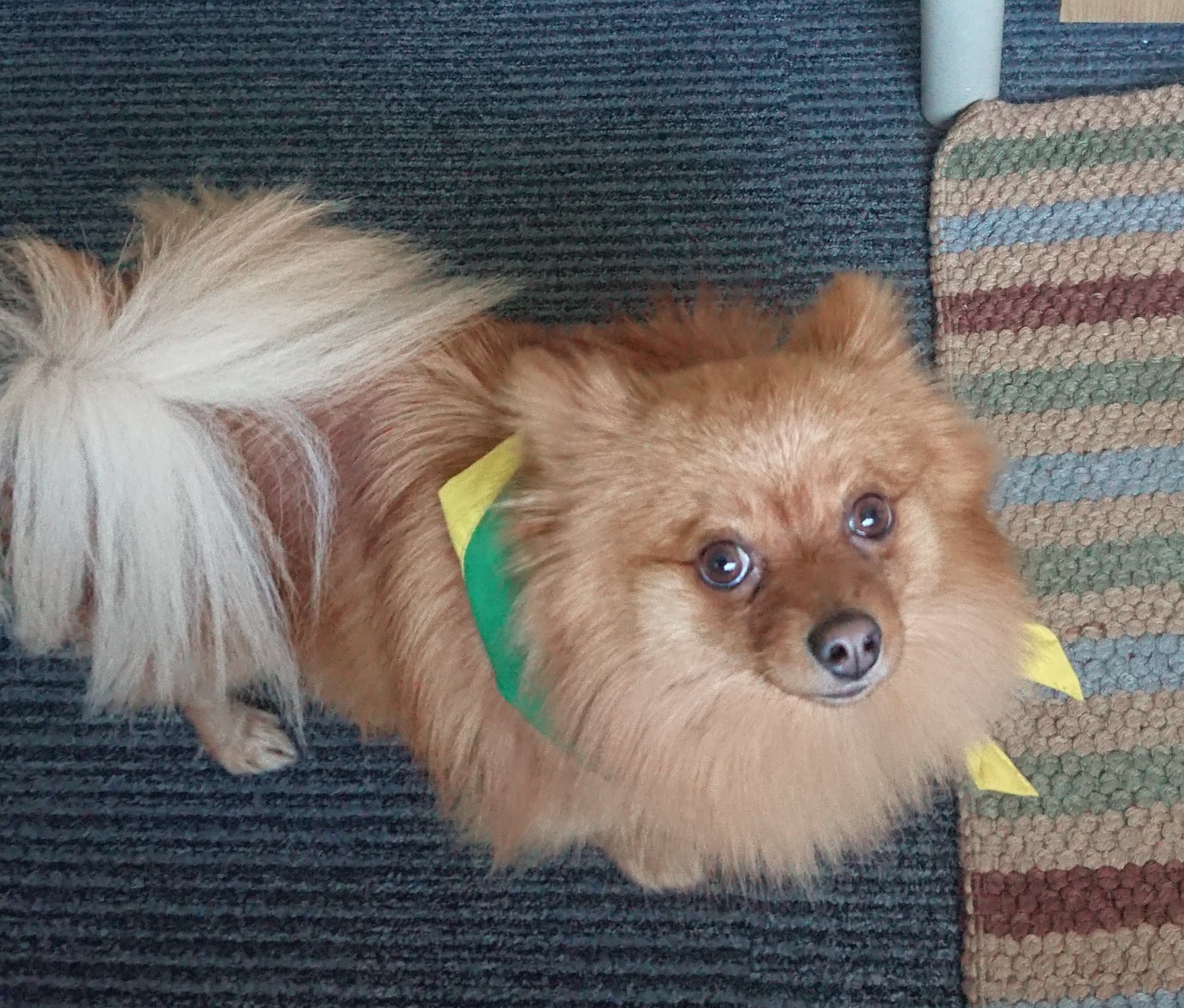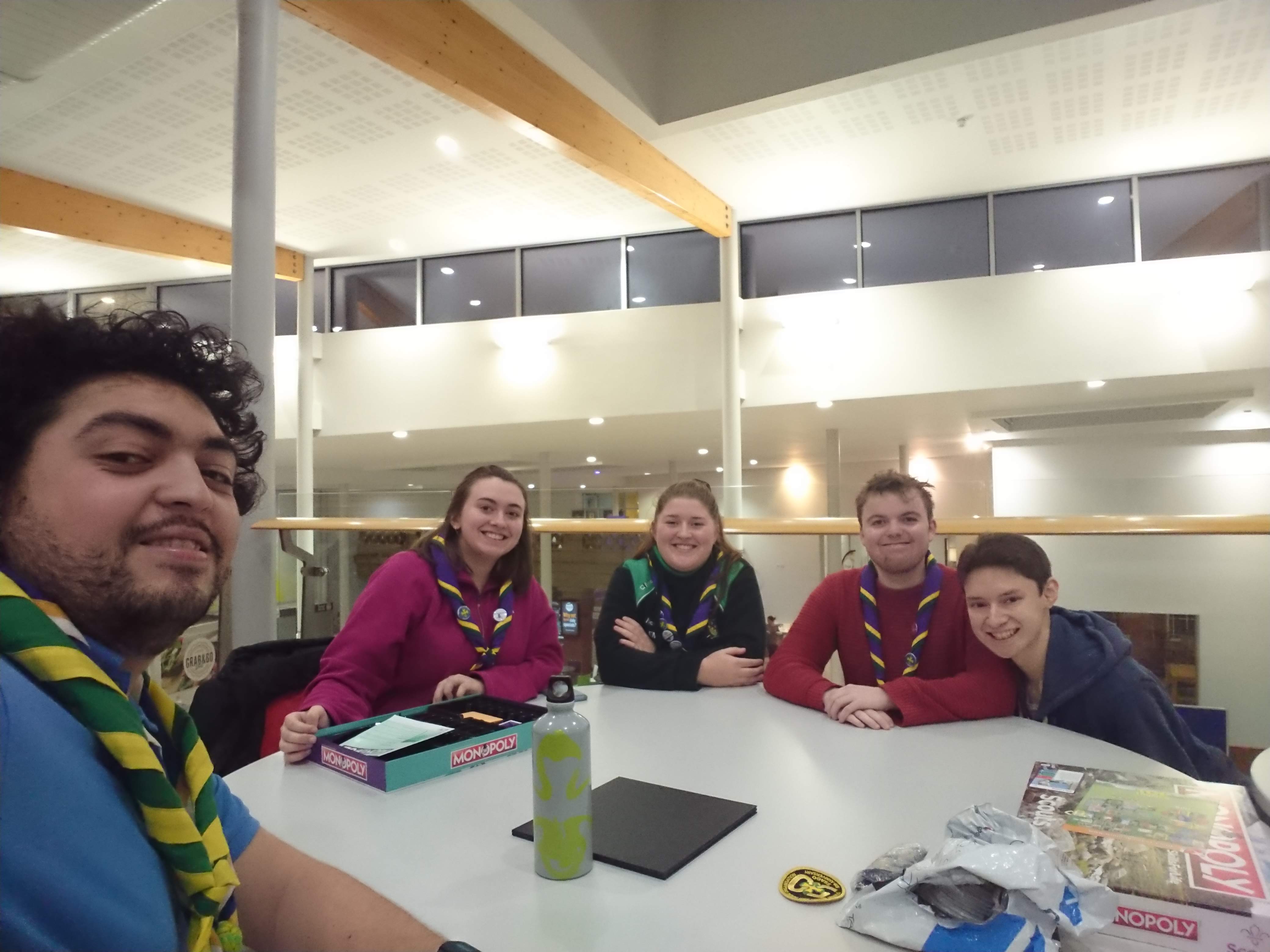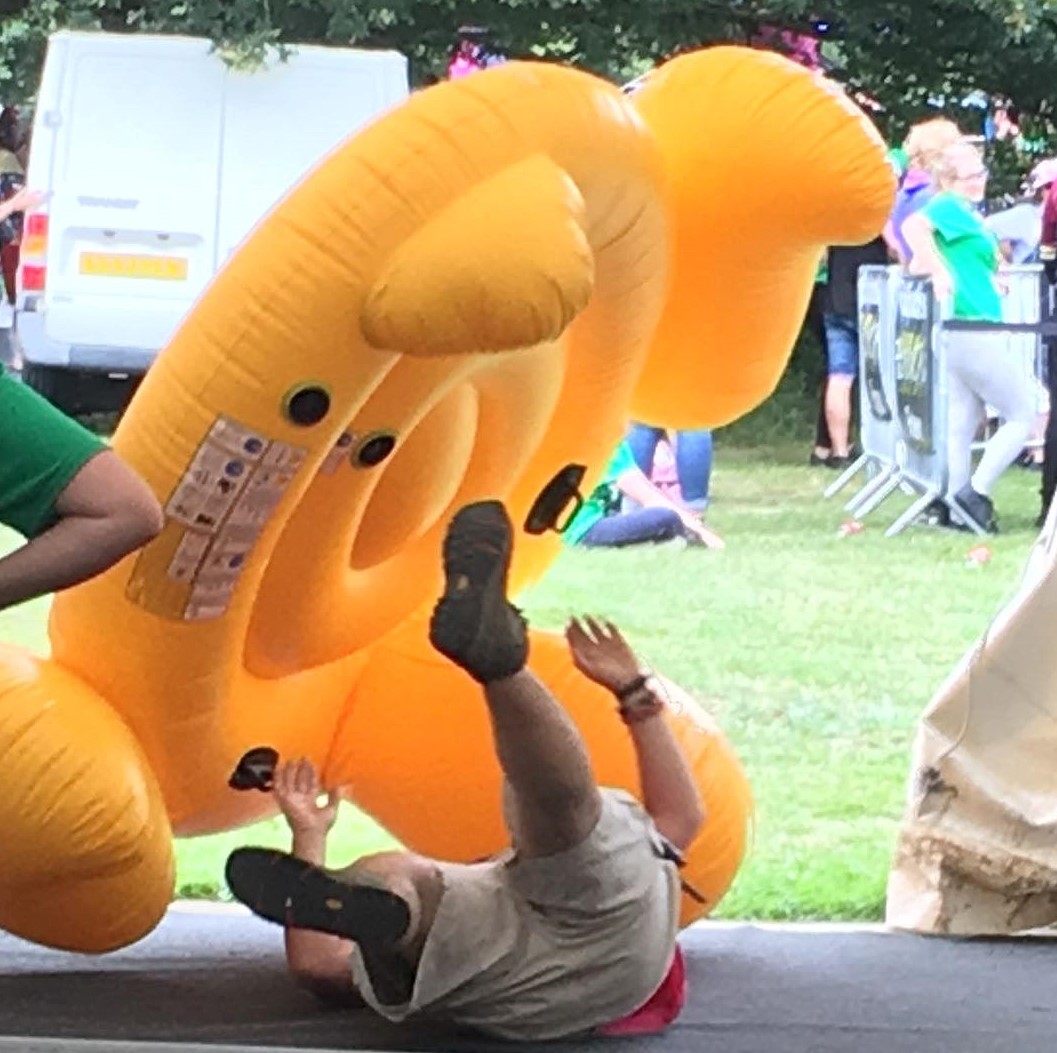 Also my dog tried to join SSAGO... Visiting Edge Hill SSAGO last academic year. We don't know why this happened at Gilwell 24...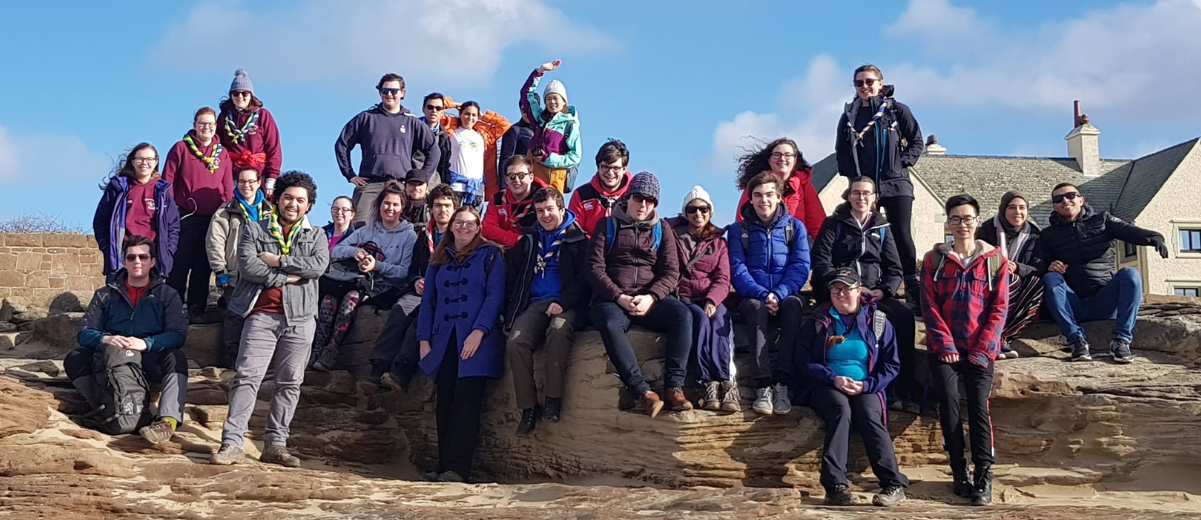 Wirral Walk with Liverpool, Lancaster, Salford and Manchester SSAGOS