Members Officer
Rose Moran
Keele SSAGO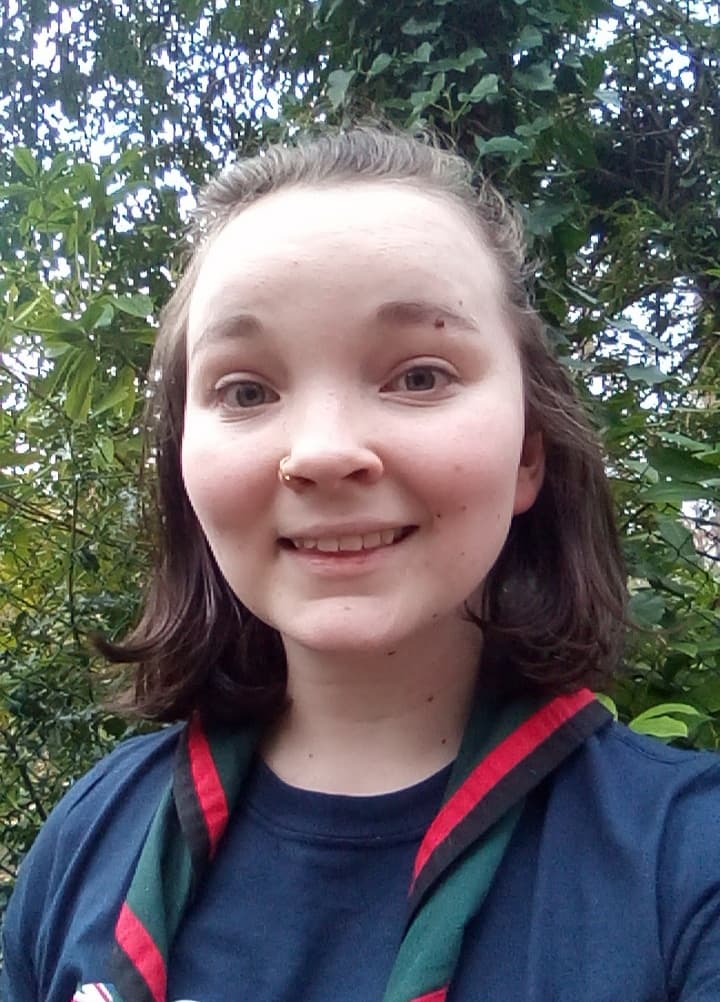 Hello SSAGO!
I'm Rose and I am currently in my 3rd year at Keele University studying Mathematics. Over the last few years, I have found SSAGO to be incredibly rewarding and have loved creating a wide network of friendships across the UK.
As the president of Keele SSAGO this year, I have worked hard to make sure our club is inclusive to all members of SSAGO as well as working alongside other committees within the Midlands and across the UK to provide exciting events for everyone!
Another way I have kept engaged with different members is through my work as a host of 'This is SSAGO' the official SSAGO podcast. I've been working with the SSAGO podcast for the last 6 months now and I have found it a great way to engage with new people from a variety of clubs and talk to them about what they care about within SSAGO. If I become members officer for this next year, I would love to continue to work alongside the podcast team and to use the podcast to both connect SSAGO members that would not have necessarily met otherwise, as well as using it as a tool to engage with younger members within Scouting and Guiding.
Here our a few of my goals for the future of SSAGO:
Supporting smaller clubs and independent members:
With everything being virtual, I know that it has been incredibly difficult to keep up engagement with members, especially with smaller groups. Therefore, over the last year, I have made it a goal to be as inclusive as possible with Keele SSAGO's programme and meetings. I have done this by opening our weekly meeting to all members and this has worked with great success. In the future I would like to encourage other clubs to take this strategy with their virtual meetings as well as any in person events happening in the future. I've found virtual meetings to be a great way to connect with new people from a variety of clubs and I would like to continue to attend as many club meetings as possible to provide a more informal and welcoming line of communication between exec and SSAGO members.
I understand that getting in contact with another club, even if they close by, can be a very daunting task if you don't already have links within your clubs. That is why I want to work hard to encourage clubs, especially smaller ones, to participate in both national and regional events in addition to supporting smaller spontaneous events between neighbouring clubs.
Making sure that all members have ways to connect with others within their regions and to support more informal regional events separate from Freshers camps etc. A good way that the Midlands did this in September was to run a pre-fresher event to help freshers to meet people before going to University and to give them any advice they may need. I also assisted in creating the Midlands discord server which has come in handy for regional game nights and promoting club activities.
Online events and meetings:
As said before I have found virtual meetings and events a great way to connect with new and different members and although we all hope to safely return to face to face within the next year, I hope to continue SSAGO's virtual presence and will continue to encourage groups of members to independently run events such as the 'Steps into Christmas with SSAGO' event and events run on the Minecraft server.
Lastly, and most importantly, I would like to be a friendly face that anyone within SSAGO can talk to. It can sometimes seem really intimidating talking to exec and that is something I would like to change. Whether you want to run an event but have no one to help or you're an indie member that wants to meet new people but doesn't know how, let me know! A good way to keep lines of communication between members and the exec is to keep you updated on what is happening within exec, either through an email newsletter or by someone checking in over messenger. I hope to be that person for you!