Treasurer
Alex Banwell
Southampton SSAGO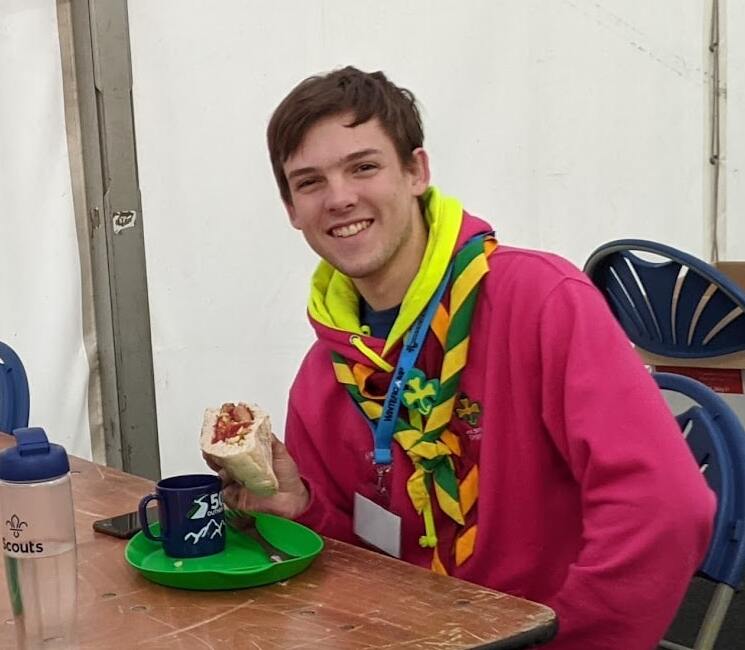 About me
I'm a third-year MEng Electronic Engineering student at the University of Southampton, and an active member of both Southampton and national SSAGO!

I have been the Treasurer of SSAGO for the past year, am currently joint treasurer of Rally of Games, and have previously been Southampton SSAGO Treasurer, and joint Activities Officer for Build-A-Rally.

I have been in Scouting ever since Beavers and am still very much involved now!

I ran for SSAGO Treasurer last year on the basis of ensuring that SSAGO operates as efficiently, responsibly, and with the best value for money for members as possible, and I continue to have the same passion for ensuring this as I did then.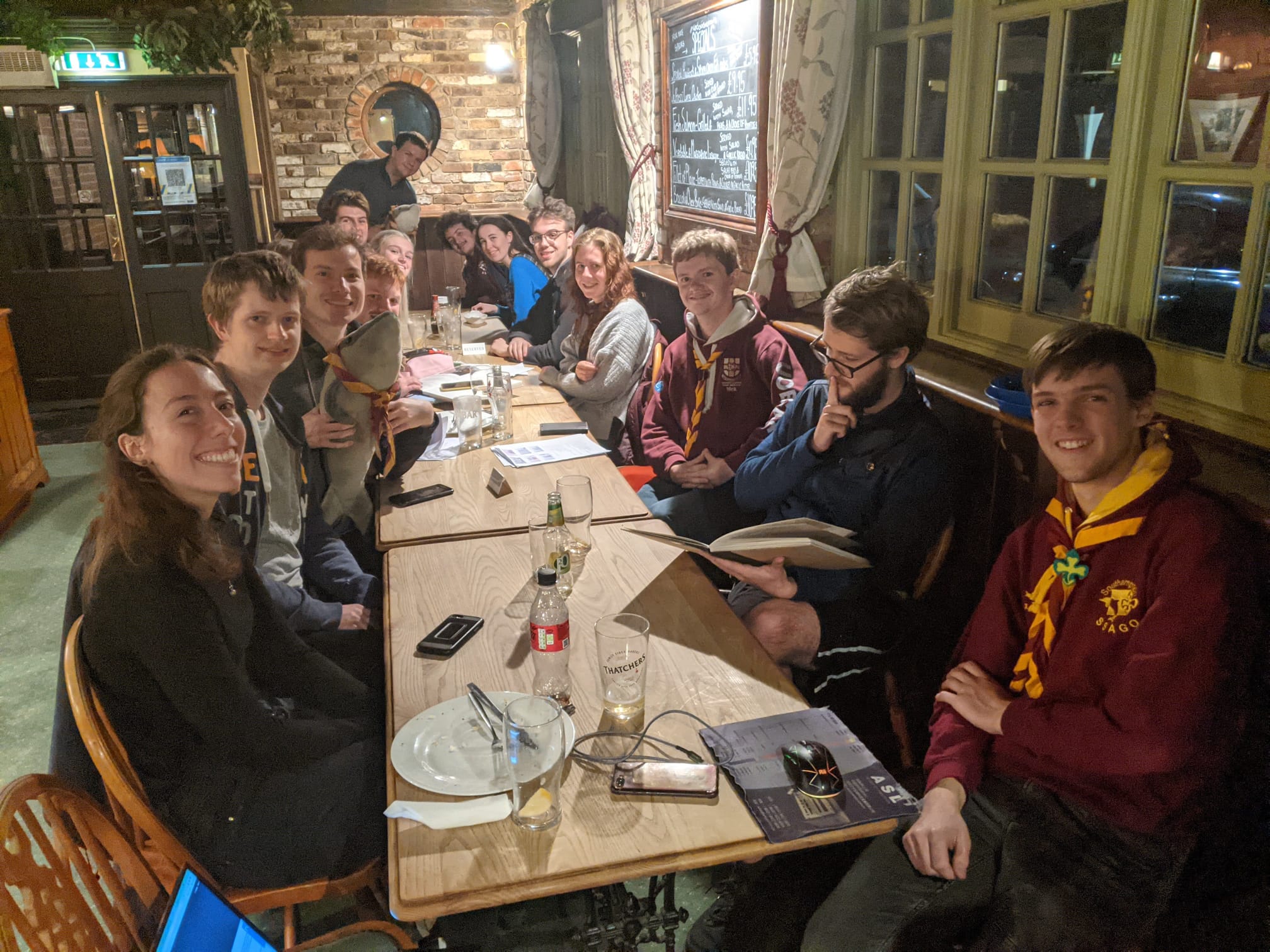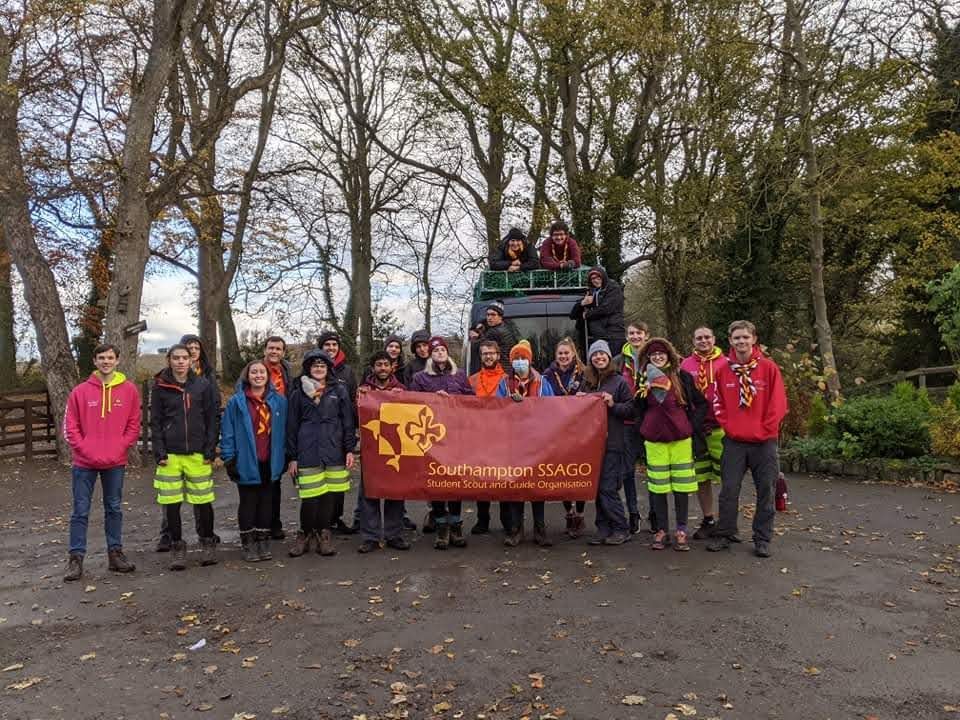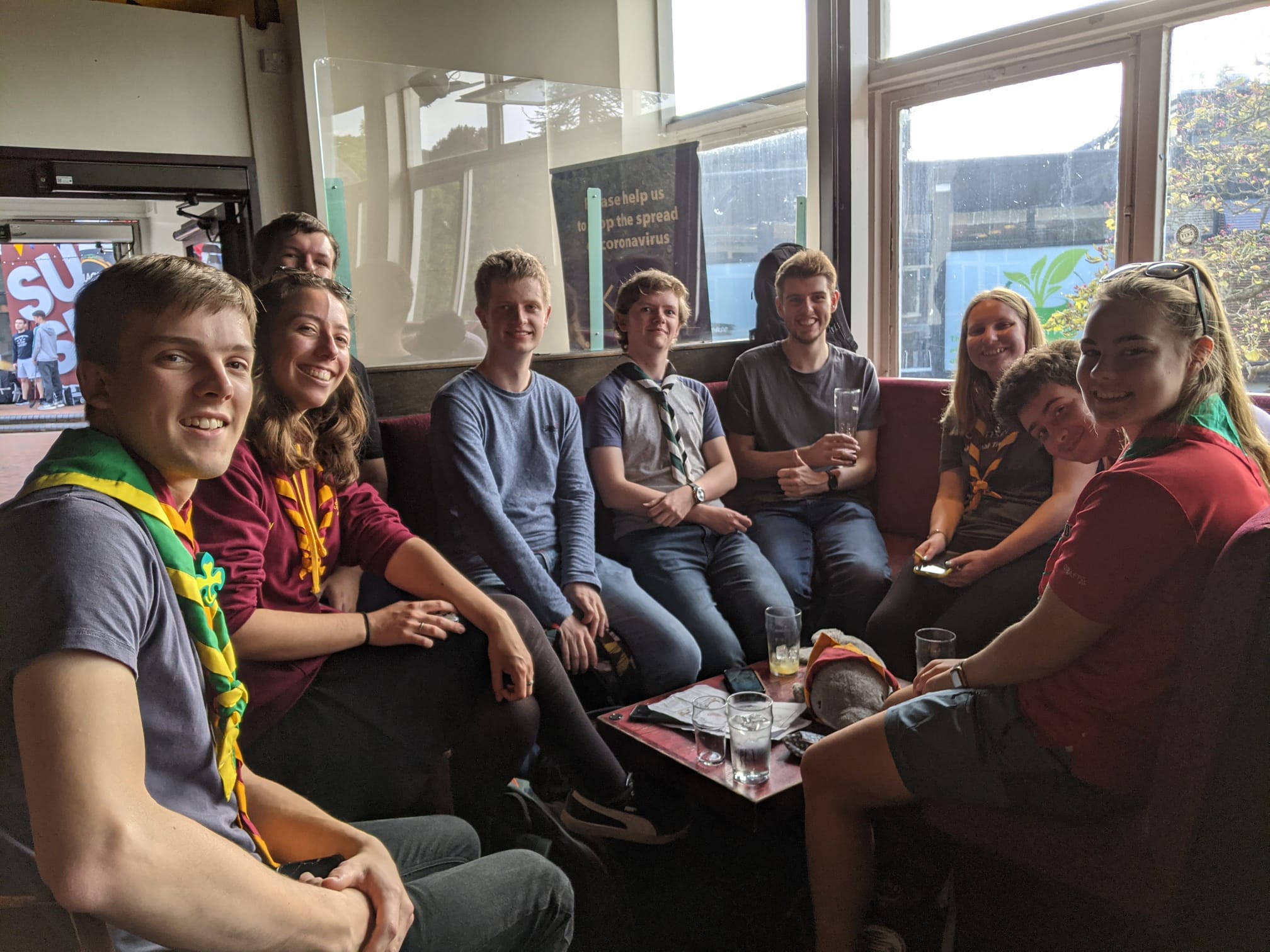 What I've achieved so far
I've applied to register SSAGO as a charity
This has many benefits, such as saving national SSAGO upwards of £750, additional free software such as better emails for all club committees and events, and the opportunity to apply for grants. This involved drafting and consulting on the constitution and bylaws with both members and Scouting, Guiding and SAGGA, and writing and submitting an application to register SSAGO as a charitable incorporated organisation.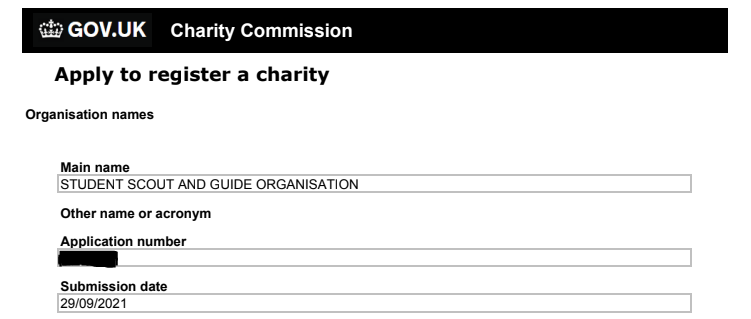 I've written software that will be incorporated into the SSAGO website to generate the SSAGO accounts in a clearer and more transparent way and created the accounts for accounts for both 2019-20 and 2020-21. I am also happy to challenge any unreasonable costs, which means more money to spend on things that benefit SSAGO members!
Eliminate unnecessary costs
I've changed our banking provider from HSBC to Lloyds saving SSAGO at least £420 per year, and ensuring it is easier for future treasurers to complete banking tasks, ensuring SSAGO members' money is better spent!
Improved financial support for clubs and regions
I've set up additional spare event current accounts, to ensure should clubs or regions require a national SSAGO bank account, and updated policy to allow groups to be loaned money from national SSAGO.
Goals for the next year
Finish the process of turning SSAGO into a charity
Currently, we are expecting to hear back from the charity commission on our application in March, and have a new 3-way agreement in place with Scouting and Guiding to cover the new status at the same time. After some procedures by the trustees and an EGM, SSAGO should be able to start taking advantage of its new status!
Improved interaction for SSAGO members
I intend to integrate the software for generating the accounts into the SSAGO system and develop it to automatically confirm payments, improving communication for members, and helping treasurers prioritise improving the event, rather than doing administrative tasks!
Continuing on from my planning of the original SSAGOBus, I intend to continue this, and look at ways of making it cheaper, and more widely available to SSAGO members, such as by looking at funding.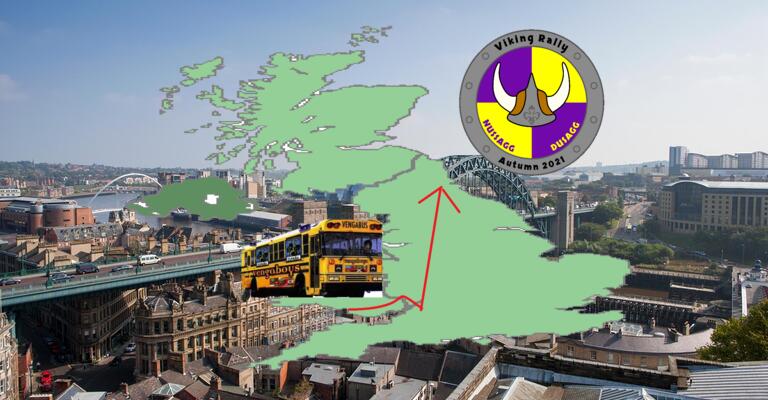 Once we are a charity I'd like to apply for grants to help national SSAGO develop, and reduce costs for members! One such idea for this is applying to the National Lotteries Bringing People Together fund to be able to arrange and subsidise transport to national events. Additionally, I am aware of a grant from our current insurers that we could take advantage of once we are a charity!
Once we are a charity, look into the possibility of more permanent storage for the national kit to allow rallies to be more efficient. This would mean event committees could create a lower cost, better quality event! This would likely be funded from a specific grant from a fund for capital expenditure, and would therefore be at no cost (but a lot of benefits) to members!
Experience: I've done this before!
I have been national treasurer for the past year, so have a lot of experience which I can pass on to the next exec!

I now have a good understanding of SSAGO banking, and how to do all of the routine tasks SSAGO requires (such as changing signatories, setting up new users), so I can focus more time on other priorities!

My Experience as Southampton SSAGO Treasurer, and on 2 rally committees gives me a wide variety of experience to draw upon and share with others!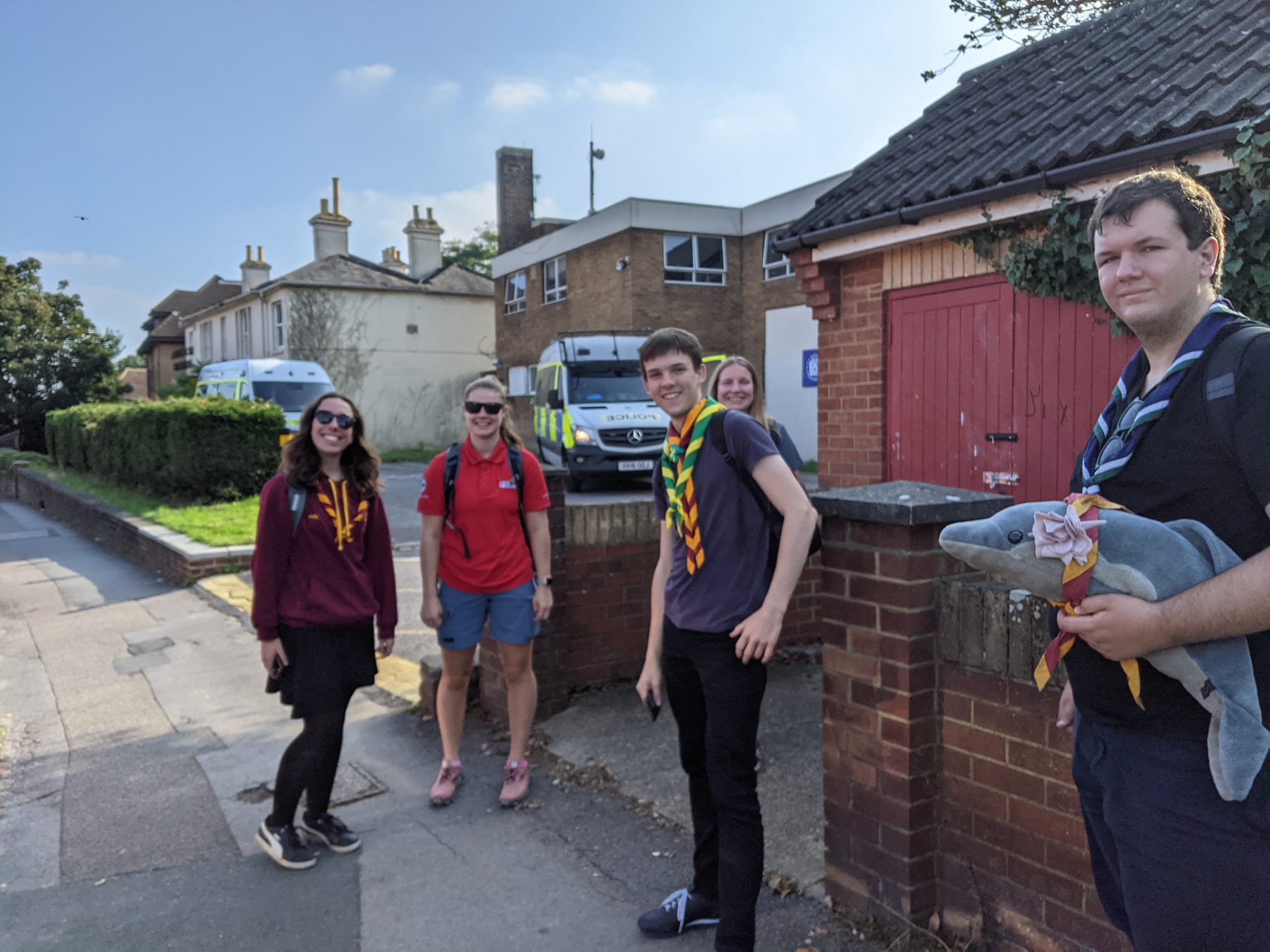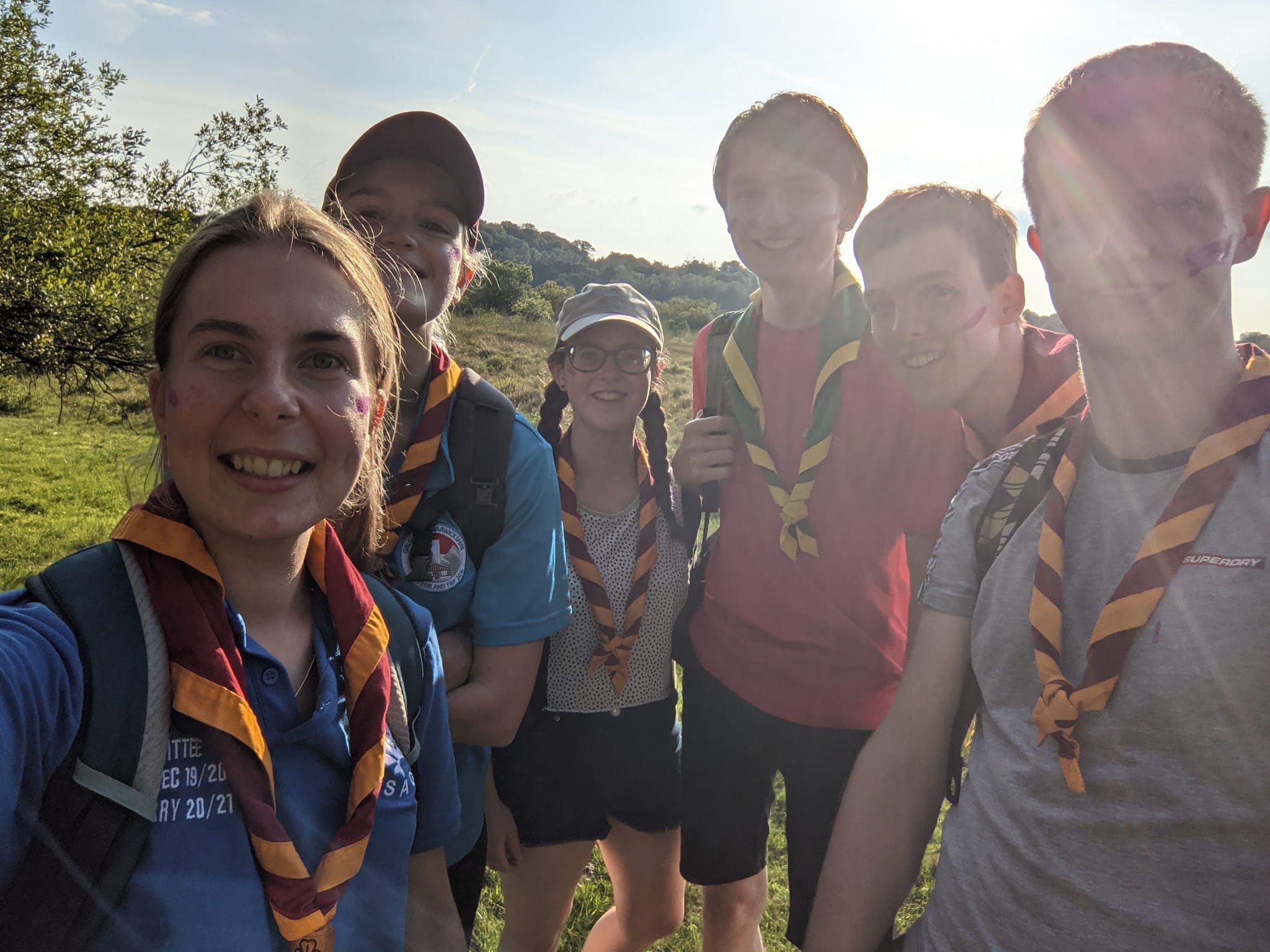 Why I'm the best person for National Treasurer
Having done the role for the past year, I know what it takes, and what the day-to-day role involves, and can therefore focus on improving SSAGO from the beginning, rather than getting to grips with the role, and not repeating previous treasurer's mistakes.
I have learned many lessons while on exec, including improving my communication skills, which I believe will help me to be a successful treasurer next year, as well as helpful experience to share with the next exec.
I've worked hard to achieve a lot over the past year, which shows that I am dedicated to the role, and can continue to achieve my goals.
I have some ambitious goals, that will create better value for money and additional benefits for SSAGO members and SSAGO Clubs!