SSAGO Opportunities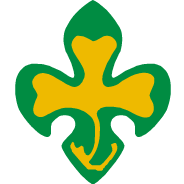 Volunteering Opportunities within SSAGO
Fancy volunteering with SSAGO? There are various opportunities around the year that you can get involved in. Check back on this page to see current vacancies.
Project Team Members
Fancy joining the Web Team, Archive Team, SSAGO Support Team, International Team or Media Team? Find out about the various project teams and join on the Projects Page.
Events Officer
The Events Officer is a new assistant that would be the first point of contact for the any national, regional or even smaller events that need help.
The main points the role would include be:
To grow, develop and support SSAGO events:
Act as the first point of contact for the event committees with any queries or problems they might have
Review survey and feedback data from events to decide how best to improve future events and develop a plan on how to improve them.
Maintain an event timeline for each event and ensure the event committee is keeping to it.
Maintain and create resources such as budget templates, food budgets, main schedules and other general templates that events can use to help plan their events.
Review and update the 'Running Events' line of factsheets to assist current event committees, as well as groups interested in running an event, to manage their event.
Work with the Webmaster to develop new resources and features for the website event to make the booking process and advertising for the event easier.
To facilitate communication between events and SSAGO as a whole:
Support communication between event committee members and Exec members
Liaise between the National Exec and each event, reporting on the status of each event to the exec and informing event committees of relevant discussions and decisions
Offer continuity between execs so that a new exec definitely has someone there who understands how national events work.
To grow external links between events and third parties:
Develop and maintain contacts with companies that might be interested in sponsoring SSAGO events
Grow a list of helpful contacts for event related needs, such as the provision of event badges, neckers, merchandise, food etc.
Work with the International Assistant and the event committee in accommodating international and external visitors
The events officer would be line-managed by the Treasurer.
Begin