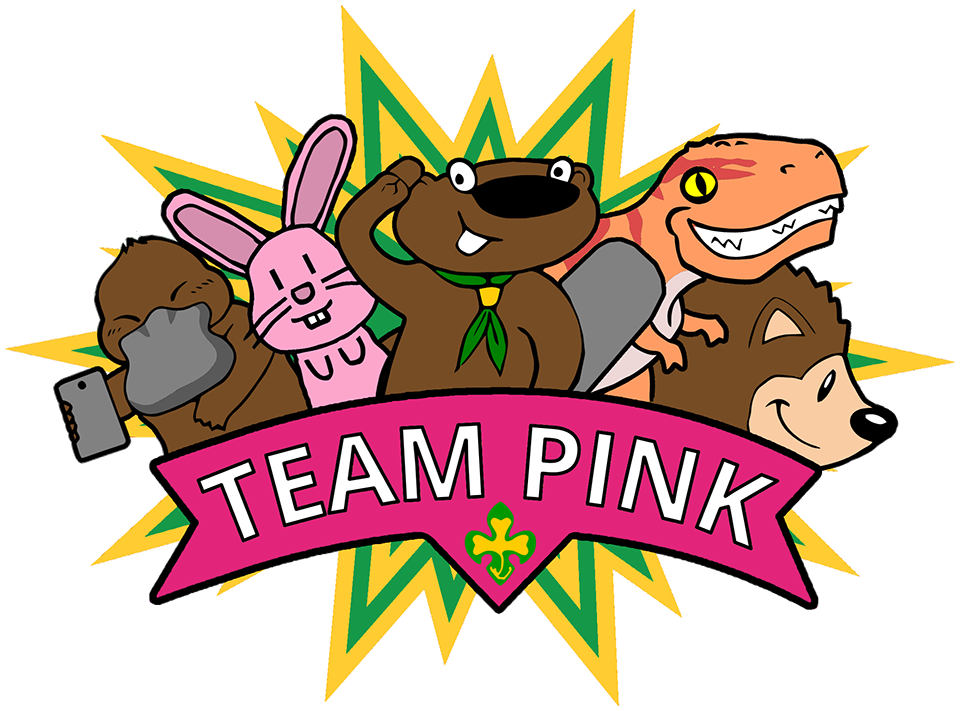 Back
Team Pink are the team of the Executive Officers and Assistants who are responsible for the running and development of the National Student Scout and Guide Organisation.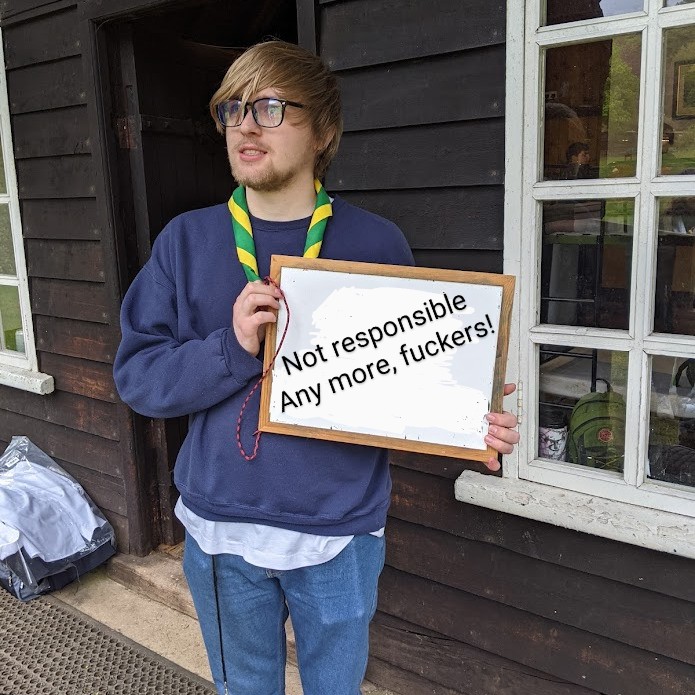 Thomas Stevens
You might know me as "he just stole our mascot!", or "who's the twerp in the wolf hat?", but the name I was born with is Thomas, and I'm your SSAGO Chairperson for the next year! I've been very active as SUGS president for a few years now, as well as on the Rali Cymru committee, and I'm ready to move all that enthusiasm full force to the national exec.
My main goal this year is to finish our transition back to in-person stuff that the last exec started, as well as finally getting us that charity status – we're so close! I aim to be an approachable point of contact between the members and Team Pink, so come complain to me!
But also, compliments are accepted.
Just, you know, in case you wanted to.
Chair
May 2022
Report
SAGGA: Met with the SAGGA Committee with some others on Team Pink to introduce ourselves, have a bit of a chat, and also start working together with the reinstatement of a SAGGA Liaison officer.
Getting Started Meetings: Met with the newly-elected events for the coming year(s) and got them thinking of what to do next
SASU: Met with Dave Thompson, manager on all national SASUs and went though the ins and outs of Compass for SASUs. Dave was lovely, Compass was not.
Handover: If you haven't seen our handover agenda(s), you're in for a shock with the amount of stuff that was discussed. As a committee we've got the ball rolling on many things, and I reckon we're successfully avoiding feeling like Indiana Jones on keeping ahead of it all!
Aims
Higher Powers: Build rapport with The Scout Association and Girlguiding as the new SSAGO chair.
Pink & Efficient: Hone the efficiency of Team Pink by chairing the meetings with an iron mute button, keeping them as quick as possible so we don't have another 8-hour meeting and hate each other...
Shoulder to lean on: Be there for support, both formally and as a friend, for event committees and others with the stress of running big things like rallies, and little things too!
Personal: I'm coming to the end of an MEng! Please bear with me as I focus on exams, vivas and assignments; my mum says I should focus on this degree as I've gotten into so much debt with it...