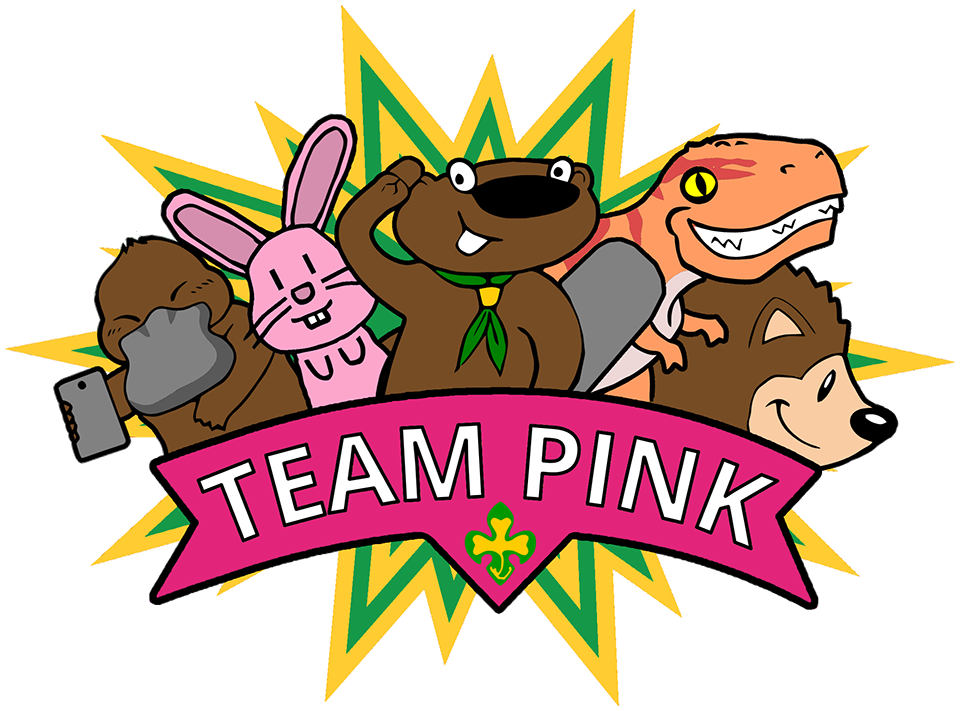 Back
Team Pink are the team of the Executive Officers and Assistants who are responsible for the running and development of the National Student Scout and Guide Organisation.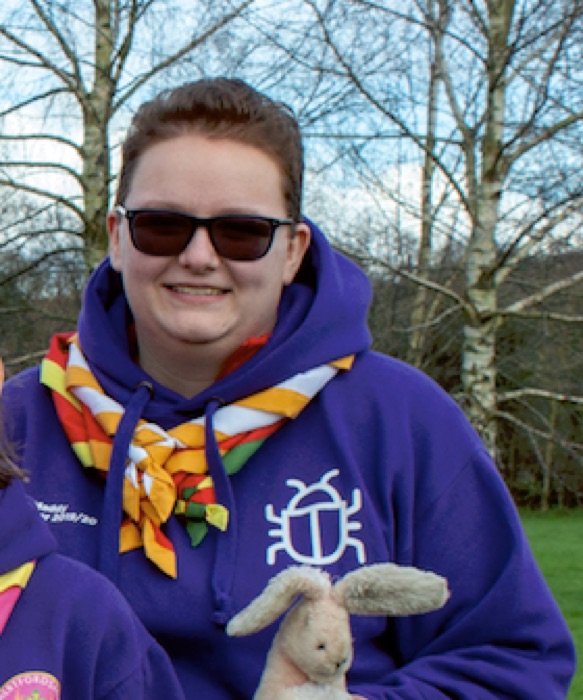 Maddy Brett
I'm Maddy and I am finishing my 3rd year of Pharmacy at Bath. I have been involved with guiding since I was 7 and I have continued my involvement through BUGS at university. I have been involved in SSAGO since coming to university almost 3 years ago, attending my first rally in November 2017 as a fresher.
Through BUGS I have had the opportunity to be the activities officer for Roman Rally, help with local guiding and scouting events and join SSAGO. I have been on the BUGS committee for 2 years taking the roles of guide rep and treasurer. Whilst at uni, I volunteer locally at a guide unit whilst working on my leadership qualification and volunteer at local scout events throughout the year. I have made many friends and lasting memories through SSAGO. Running a rally was an amazing experience which has shaped my entire time at university, and I want to help offer those opportunities and more to lots of other people!
As treasurer I want to focus on some of the behind the scenes aspects of being the role such as adding another account for the shop to easily track of spending, updating the rally budget form and making a guide to rally finances for those who would like some extra help.
Outside of SSAGO and BUGS, I ring the church bells and I'm involved with the LGBT+ society at Bath Uni.
November 2020
Report
SSAGO Online: Spending on the discord, zoom and online activities has continued. We have added a second zoom account due to demand. Current spending is at about £65- £75 a month.
Lloyds account: I now have access to the Lloyds account and hope to get a card running on that account soon. This will be used for purchasing shop stock and paying for online SSAGO subscriptions.
Insurance: Brittany handed over insurance to me
Accounts: I have continued to work on the accounts ready for the AGM.
Misc: Met with some events committees, started making a breakdown of where your membership fees go, and I took a break from SSAGO to recover from illness.
Aims
Polices: I need to finish making changes to the policies I have been working on to hopefully get a few more updates through
Accounts: Getting everything ready for AGM
Membership: Work with Amy to ensure club memberships are paid. Email to clubs will be out shortly and if your club is having problems paying for membership this year please contact exec.
Pride project: I am still looking for people to help lead this, please email me if you are interested
Handover: Update the handover document with more guidance and include the Lloyds account information
May 2020
Report
Helped with the postponement and cancellation of events: I supported City of steel ball with refunds and witan with a hardship fund
Lloyds account access: supported ollie in gaining access to the Lloyds account to be able to set up a card for use online by the shop and webmaster
Virtual spending: overseen the virtual spending each month with spending set to reduce as students go back to university
Ssago pride project: I have been recruiting people who are interested in running the pride project and have added a LGBTQ+ channel to discord to help with this
Policies and charity status: I have updated information currently held on the google drive about becoming a charity and contributed to the ongoing policy updates
Aims
List of what has and hasn't been approved for the dev fund: make it easy for club to see what has been accepted and also what has been rejected and why.
Set up accounting software to help with accounts: continue preparation for SSAGO to become a charity
Update the rally budget form and write a clear and easy guide to rally finance to help rally committees
Add another bank account for the shop to easily keep track of spending and profit
Produce more statistics and fun visual aids for finances so it's easier for people to see what ssago spends its money on