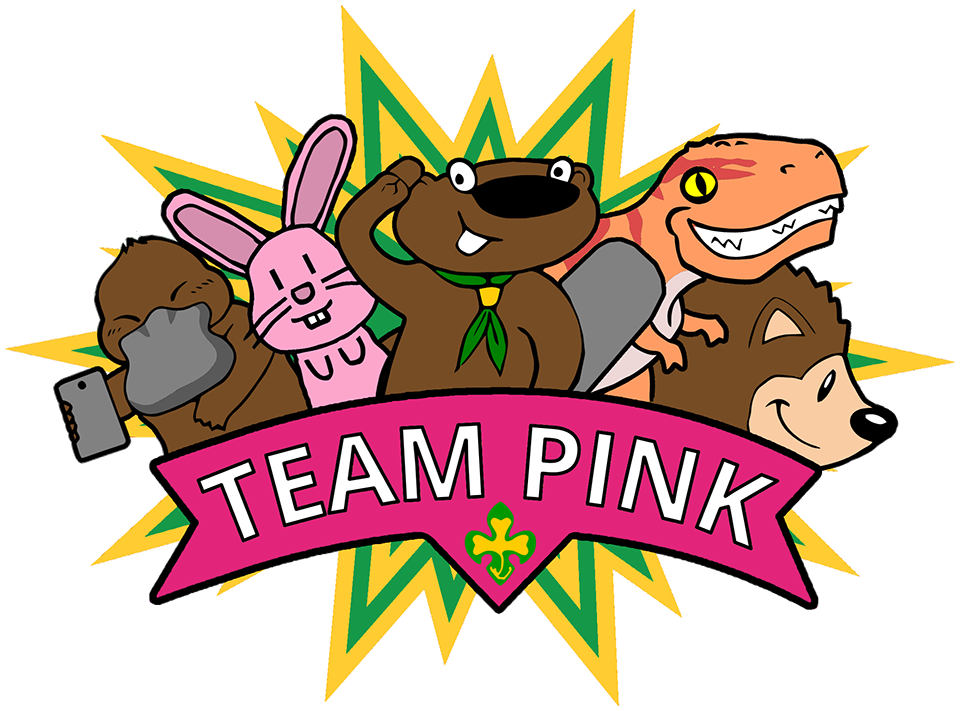 Back
Team Pink are the team of the Executive Officers and Assistants who are responsible for the running and development of the National Student Scout and Guide Organisation.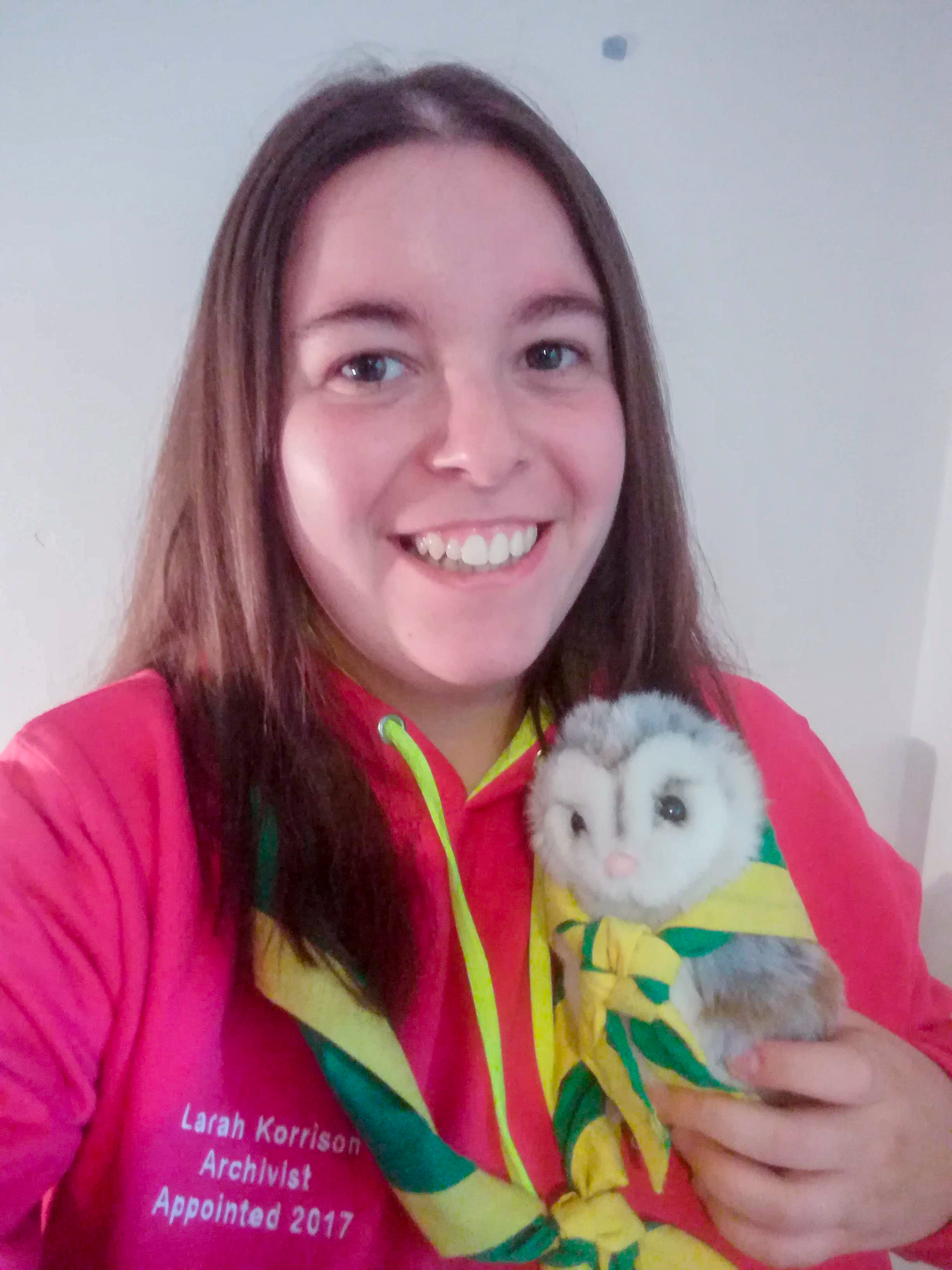 Larah Korrison
I'm Larah and I'm your archivist.
I Joined The Scouts at 8 years old and never looked back, I had a lot of fun gained all sorts of skills and completed my top awards. I did my undergrad course in History at UWE, Bristol and a Masters in Archive Administration at Aberystwyth, I now work for a public body as a records and information officer.
My role is about looking after records and objects of historical value that belong to SSAGO, these come in a variety of shapes and sizes. Some of what we have include: minutes, published documentations, pictures, club reports, various magazines (Student Scout and Guide, Kudu, Kudu Notes, SSAGO Journal and SSAGO News). Our archive is both in digital and physical formats and continues to grow every year.
September 2020
Report
Records management: Continuing to work with Britt and Oli on our records management processes including archiving past event folders.
Arranging and packaging our physical archive: I have gone through the old chairs folder to arrange, catalogue and put into archive quality folders.
Appointing a new archivist: It's now time to step down from the role after 4 years and I have appointed Charlotte Simmons as the new archivist. So there will be 2 archivist for the time being since there is a lot to handover!
Met with Liverpool: Charlotte and I met with Liverpool to talk about archiving and managing records. They are keen to set up a club archive ahead of their birthday year next year! We are looking forward to see what they archive and when possible set up a physical collection at their university.
New guidance for clubs: Charlotte and I have written a guidance document for clubs. This goes through how to manage your records, how to set up an archive and how to grow it. We also have advice on physical archiving and what to do if your club folds.
Aims
Handover: Train and handover to Charlotte (incoming archivist). And working on my handover document for her to reference.
Digitisation: Digitise the old chair's folder so that we have a back up and future team pink members can access them if they need to.
May 2020
Aims
Grow the archives:
Promote the archives:
Online repository: Work on the online repository which will allow everyone to browse the collection
Memories page: Work on a memory submission page, where members can submit a bio about their time in SSAGO and donate photos