About Us
Serving Aberystwyth University
Our universities
Our members
We currently have 30 active members.
Our current chair is Jack Gilbert.
Our mascots
Idris the Dragon (middle) is our stealable Mascot. He replaced our previous stealable mascots in 2014.

Idris' chums Mary the Badger (left) and James the Sheep (right) also come along to events but are 2000 non-stealable (they're just too precious!) All our mascots wear club neckers in miniature form. Here they are preparing for the Bath Masked Ball, 2017.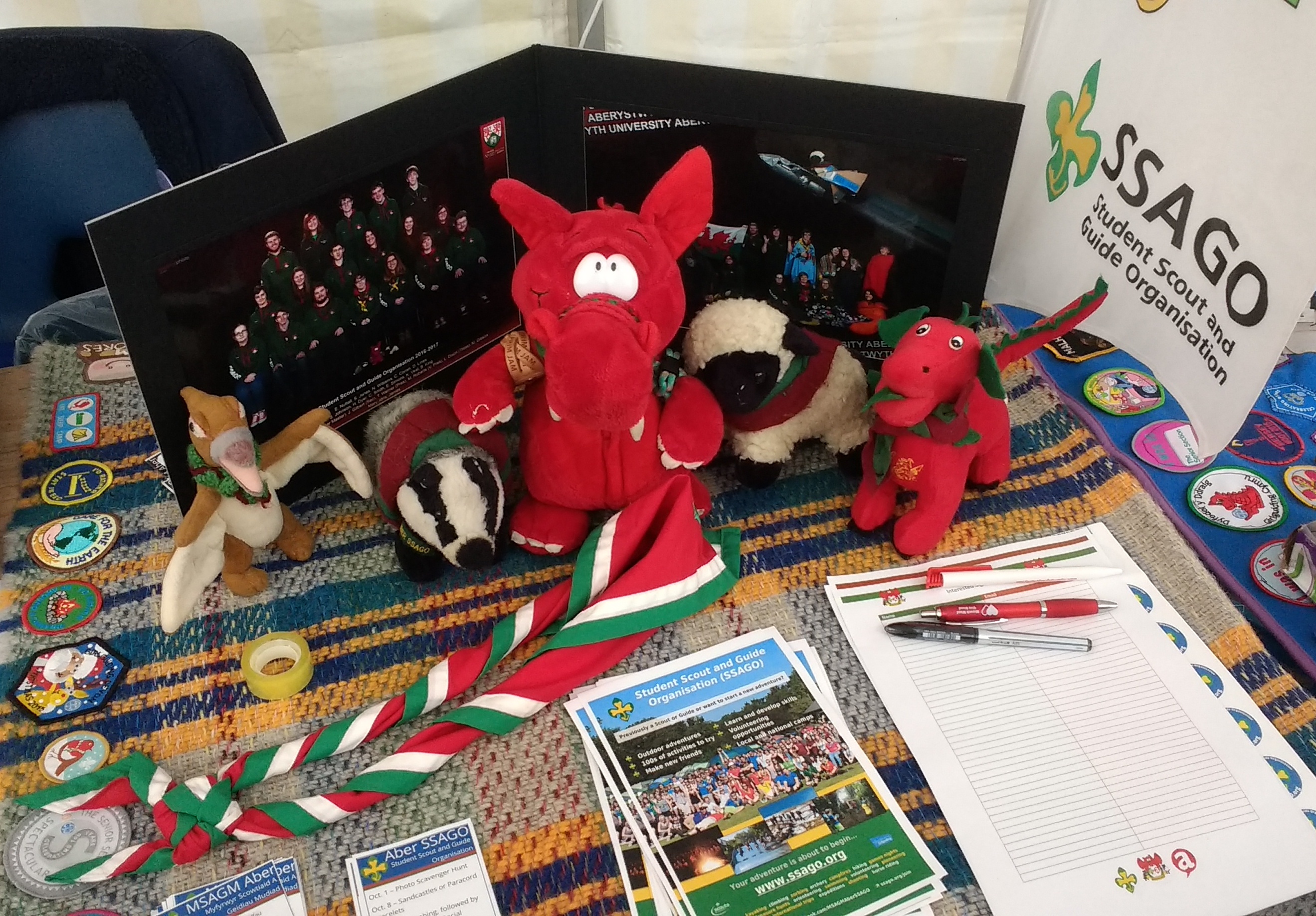 Are you interested in finding out more?