About Us
CUSAGC is the Scout and Guide Club for Cambridge University and Anglia Ruskin University.
Our club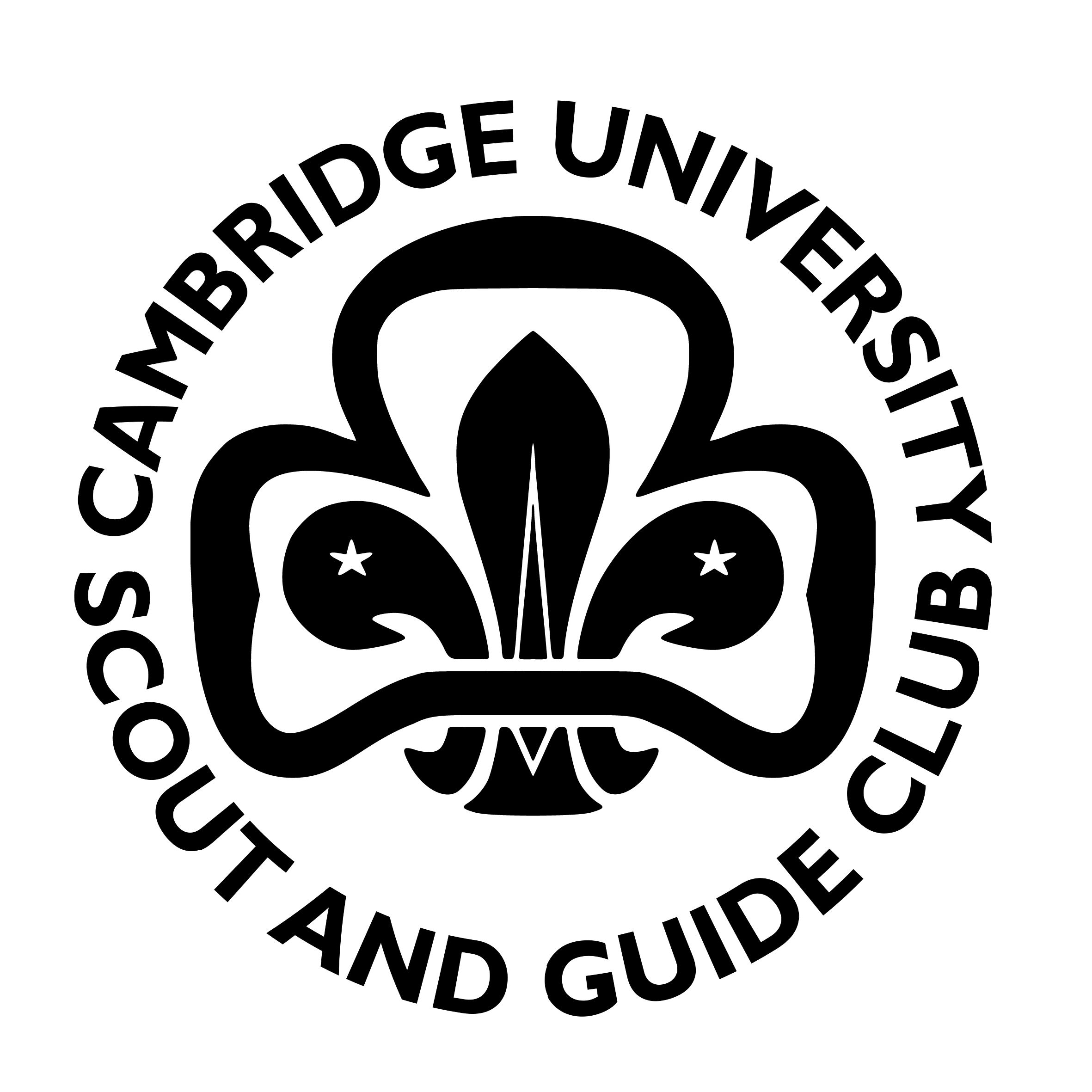 CUSAGC (Cambridge University Scout and Guide Club) is open to all members in higher education in Cambridge. Don't be misled by the name; that includes Anglia Ruskin University's Cambridge Campus, Cambridge Regional College, and the University of Cambridge. We run a variety of events each term, with something going on one night most weeks. We don't have a regular meeting place/date/time and everything is sent out via email, so if you're interested make sure to check your emails.
We run events in three main categories: adventure (including hiking, climbing, and kayaking), social activities (such as lunches, formal halls, and bowling), and service (working with local guiding and scouting). If there's something you'd like to do then suggest it to the committee. Some of our common events include the Crew Training Weekend (CTW) over the winter vacation, which is usually a few days walking somewhere in the north, Marathon, our annual challenge walk for those aged 14+ involved in scouting and guiding (that includes leaders too!) who aim to visit 26 grid references in a 5km radius, some with mystery challenges, and our post-exams Garden Party and Punt Joust, an event best explained by this video.
https://www.youtube.com/watch?v=6_Is6TfsXTE
There is also the opportunity to meet Scouts and Guides from other universities at SSAGO Rally, held three times a year, and the annual SSAGO ball. Cambridge hosted its own rally in Summer 2018. All club equipment is free for members to use, so it's not expensive to take part either, we have tents and even sleeping bags if you didn't bring yours down.
There's no need to have any prior links to either Scouts or Guides to get involved, you just need an interest in some of the many things we do! That said, if you're interested in getting involved in a local Scout or Guide section then we have good links to local units and can help put you in touch and find one that fits in with you. Offers of help are always welcome, regular or occasional, experienced or eager to learn. We can also support you in completing the Queens' Guide or Scout awards, or any other badgework you may be interested in.
Our social media
Our universities
Our members
We currently have 15 active members.
Our current chair is Mara-Ioana Postolache.
Our mascots
Current Mascot (stealable, pictured): Whimsy - a small duck with a very fetching 'bum hat'. Whimsy attends the majority of our meetings and lives with our chair.

Mascot Emeritus (non-stealable): Whispy - a large duck who has been with the club for many years. He is currently enjoying his retirement living with one of our fogies but often shows his face at our two annual service events and our annual dinner.

Rally Mascot: Whacky - a small yellow duck with an elasticated neck for use as a catapult. He currently lives with the rally president. He's stealable unless it's a Wednesday, that's his day off. He's not in the picture but he's pretty distinctive.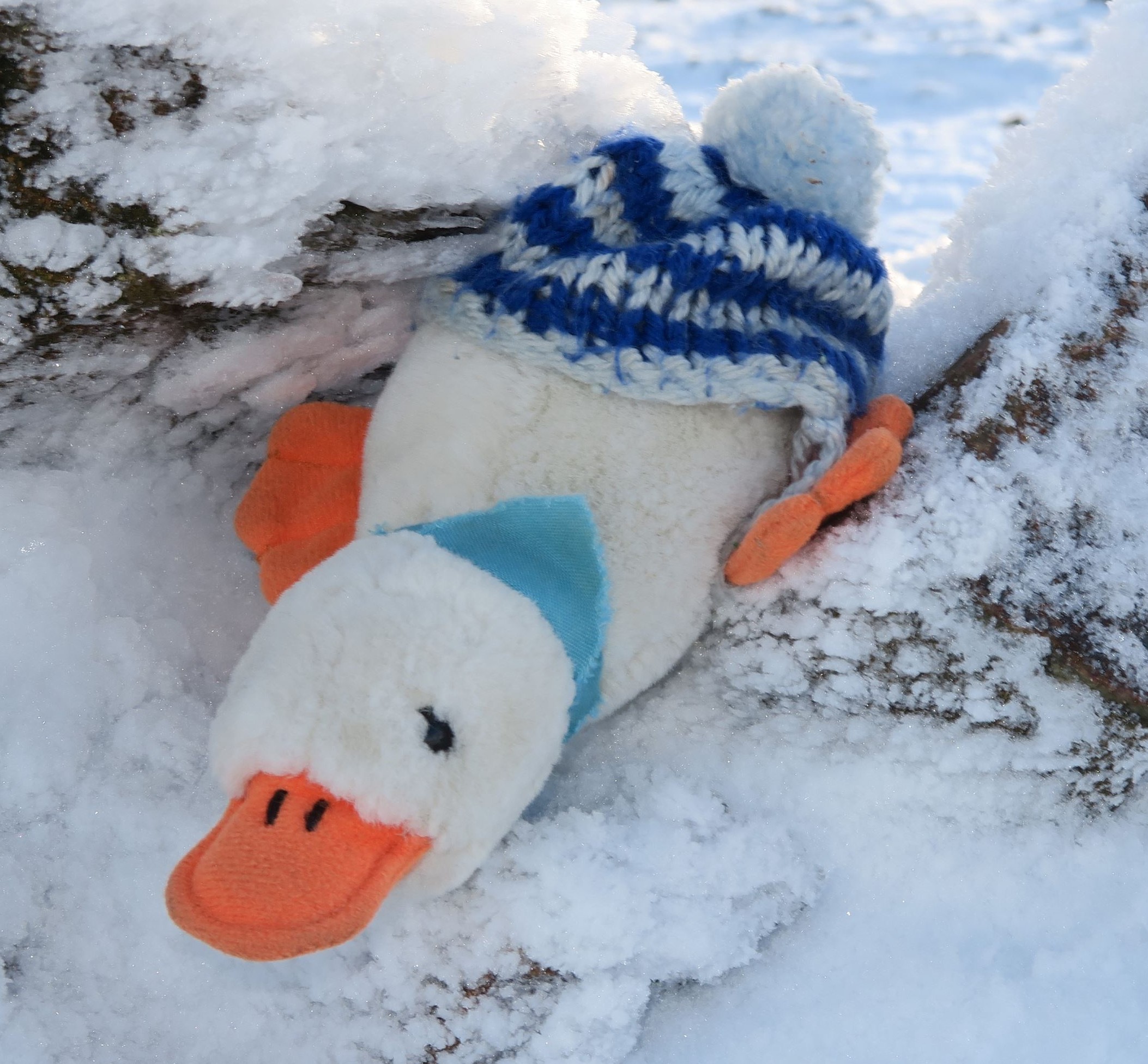 Are you interested in finding out more?