About Us
Glasgow SSAGO is a newly revived club and we are glad to say has become much more active in the last year.

Locally, we have had regular meetings doing various activities - for example a barbecue, climbing and a pub crawl.

We have attended national events for the first time in recent years, with groups attending Witan in a Weekend February rally ,the Yule Ball Ball in Bristol and Cambridge Duck Rally. We are looking forward to Lancaster Rally this November.

This summer we had our first Glasgow SSAGO camp since the revival of the club. The group had a great time hiking, canoeing and joining a larger group's campfire.
Our club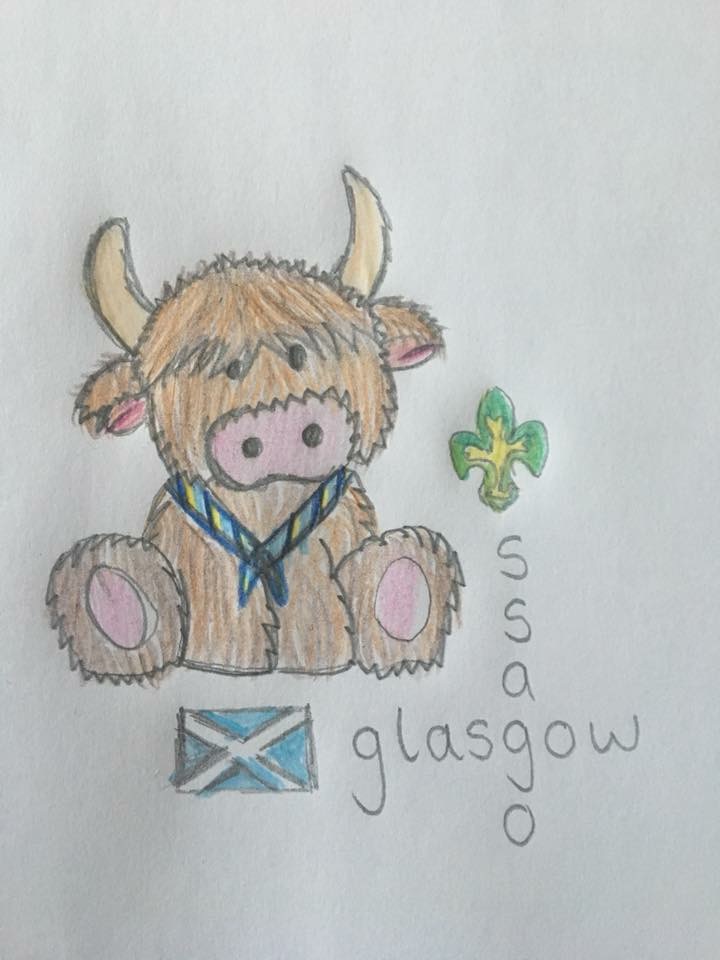 We cover six universities in the Glasgow area: University of Glasgow, Glasgow Caledonian University, Royal Conservatoire of Scotland, The Glasgow School of Art, University of Strathclyde, and University of West Scotland. We welcome members of all ages and all levels of Scouting and Guiding experience (including none)!
Our universities
Our members
We currently have 46 active members.
Our current chair is Cecilia Rafters.
Our mascots
I'm Hamish, the loveable highland cow. I was born in February 2018 and am Glasgow's stealable mascot.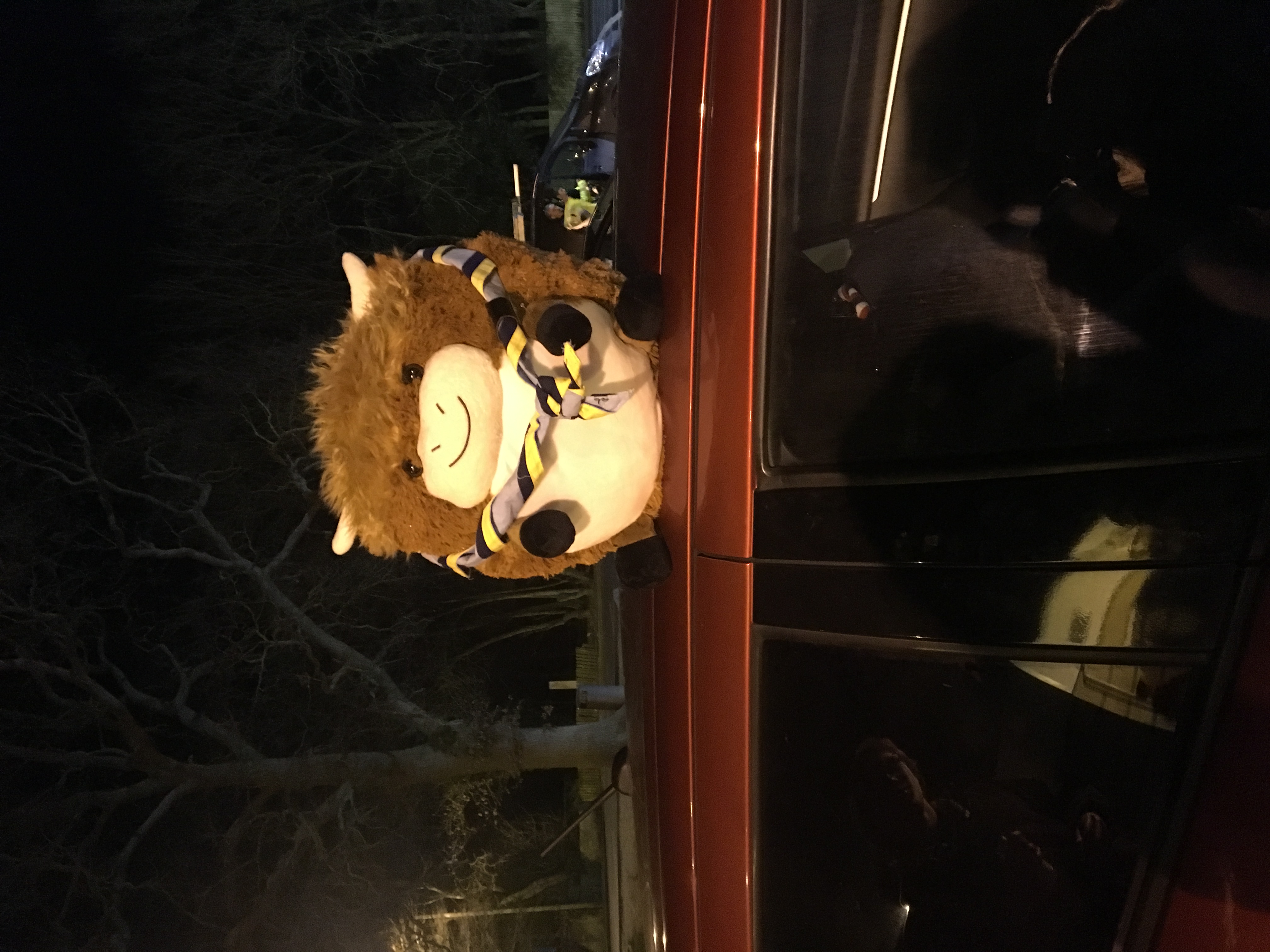 Are you interested in finding out more?