About Us
For all higher education students in Newcastle upon Tyne to kickstart or continue their Scouting and Guiding adventures. Camping, Hiking, Socials and so much more!
Our club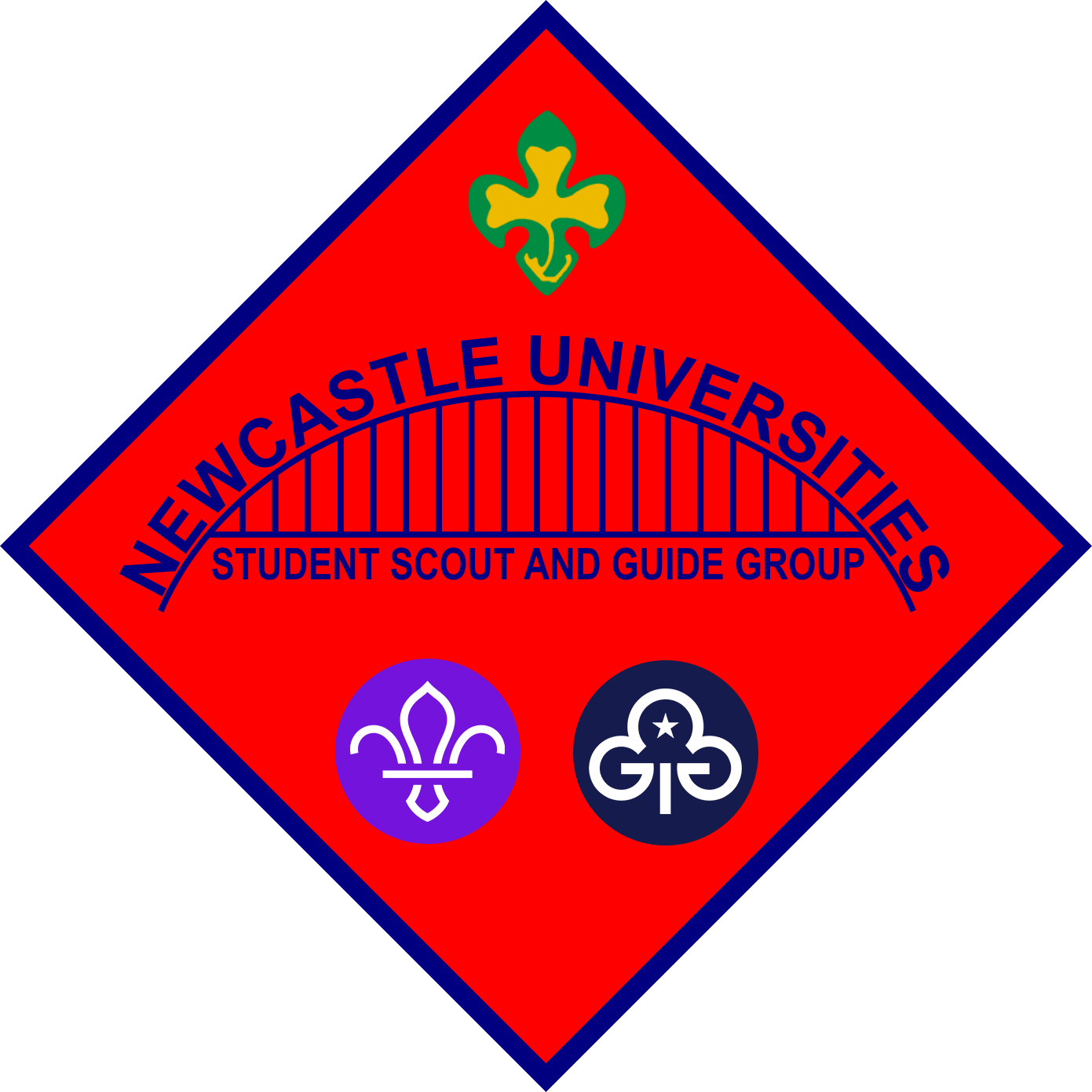 We are for anyone who is or wants to be involved in Scouting or Guiding and are studying higher education in the Toon! Whether that's coming to socials and activities to volunteering as a regular or occasional leader.
Everyone is welcome even if you have never been involved before. We run & attend regular activities both locally and on regional and national scales. In the past these have included a national Secret Santa in 'Spoons, Day Hikes, Climbing, Camping, Bowling, and a whole lot more! If you want to volunteer with a local group we can help you find a suitable group, support you with relevant training and adventurous activity permits (climbing, nights away, etc.). We can also support you through the Top Awards (e.g. Queen's Scout Award) and Duke of Edinburgh's (DofE) Award, etc.
There are activities for everyone so come along and we can find you something to do.
We normally run activities every week or fortnight, usually meeting in or around the city centre. The day of the week normally varies to accommodate everyone's lives. Exact details are normally announced in advance via Facebook.
We cover the whole of Newcastle upon Tyne, so if you're studying at Newcastle University, Northumbria University, Newcastle College's University Centre, or anywhere else, please do get it touch!
To find out more about the activities we have done, check out our social media at the links below!
Welfare and Inclusivity
We aim to be an inclusive group, so if there's anything we can do to help make our events more accessible to you, please do let us know! Our Welfare Officer can be contacted on social media or via email at welfare@nussagg.ssago.org. The Welfare Officer is also someone you can reach out to for support throughout the year, and they can signpost you to the right support services that the SU, University, Council, NHS, etc., have available if necessary, as well as just being an ear that'll have a cuppa and listen to you!
Our social media
Our universities
Our members
We currently have 29 active members.
Our current chair is Theresa O'sullivan.
Our mascots
We have 4 and a half mascots.

The half mascot is Bjørn the Bear (he/him, pictured at the front) who is looked after jointly with DUSAGG, and represents Viking Rally. He can be found flaunting a SSAGO coloured shield and viking hemlet! Now that Viking Rally is over, he's of historical significance, so can't be stolen.

Our main stealable mascot is Sally the Seahorse (she/her, pictured on the left); she's so important it even got it's club necker before anyone else! We also have Baloo, also known as Stor Bjørn, who is the Djungelskog bear (they/them, pictured at the back) for all those cuddling needs! Next up is Bagheera (they/them, pictured at the bottom); Baloo needs somewhere to rest their legs occasionally after all!

Our un-stealable mascot is Leo the Lion (he/him, pictured on the right), who can be found sporting a Newcastle University jumper.

Our mascots (or at least Sally & Leo, as the OGs) also have their own Instagram account over at @nussaggsallyandleo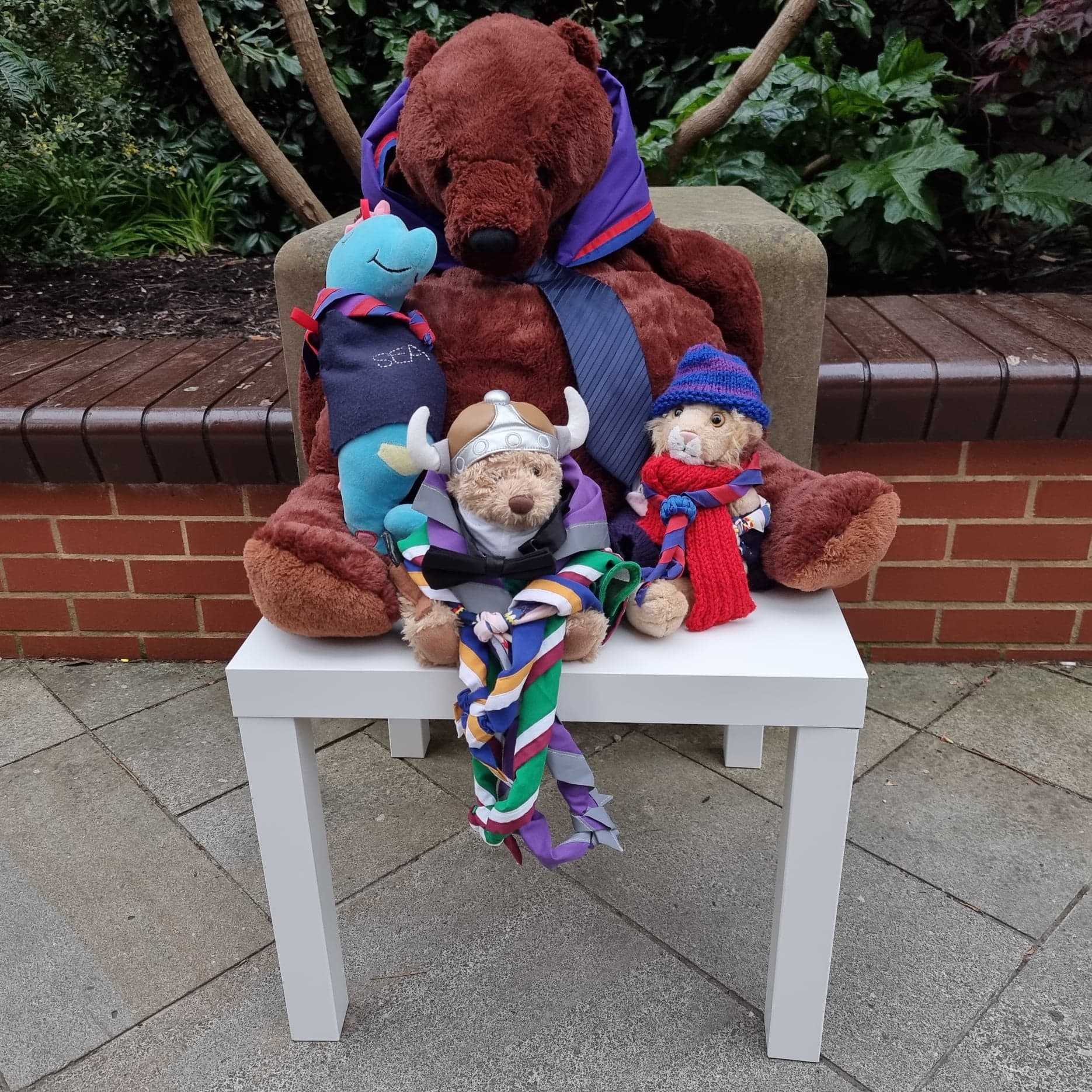 Are you interested in finding out more?