About Us
Hello! At SSAGO UEA we look forward to welcoming you to a fun group that will be attending national SSAGO rallies, and fun trips around Norwich. We're really excited to have a great year with you all. So if you have some scouting or guiding spirit, why don't you drop us a message and come and join us?
Our club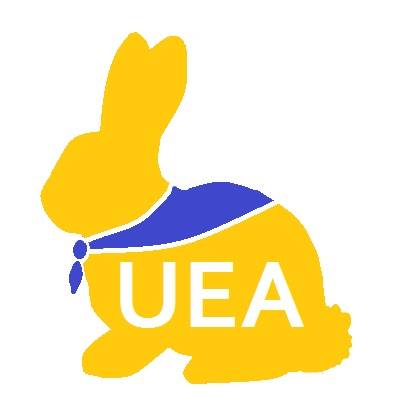 Have you ever been apart of scouts or guides? Do you want to be part of a society that does different activities each week? Do you want to be joined in events with other universities? If your answer to any of these questions is yes, then come and check out SSAGO ( Student Scouts and Guides organisation). We pride ourselves in being a friendly sociable society so why not come and check us out! 
2023/24 Committee:
President: Brieanne Johnson
Vice-President: Lonny Robertson
Treasurer: Tom Rapps
Health & Safety Officer: Finley Jaggard
Our social media
Our universities
Our members
We currently have 20 active members.
Our current chair is Brieanne Johnson.
Our mascots
🐇 Mush the Rabbit, is our Non-Stealable mascot. UEA is famous for its rabbits, but Mush is definitely the best rabbit on campus! You may be wondering why he is called Mush, well, at our first SSAGO goes to spoons event, we received a large amount of Mushy Peas😆

🦜Colman the Canary, is our Steal-able mascot! For those football fans out there you might recognise the Canary from the Norwich City F.C. logo! His name Colman refers to the mustard brand, which is manufactured here in Norwich!
Are you interested in finding out more?