The Exec Assistants
Assisting the SSAGO Exec
The executive assistants are responsible for assisting the national executive committee to complete specific tasks in the running of SSAGO. The current assistant roles are notifications officer, quartermaster, webmaster, archivist, international officer and SAGGA liaison.
Beatrice Phanjoo
International Officer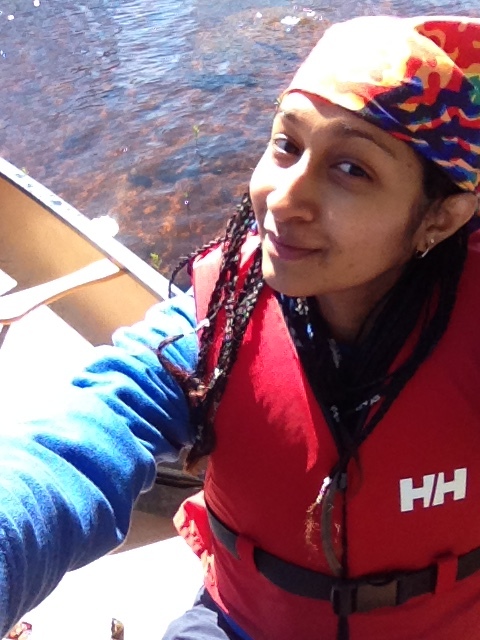 I am Beatrice Phanjoo, involved in Scouting for what seems like forever and proud SAGUWE penguin for the past two years. Becoming the International Officer was really important to me because being an International student, I want to help others like myself discover how amazing SSAGO is and how my club's activities and the national events helped me in so many ways. I will also work to pursue SSAGO's past and future international ties to offer the clubs exciting international events for both scouting and guiding.
Dale Patrick
Quartermaster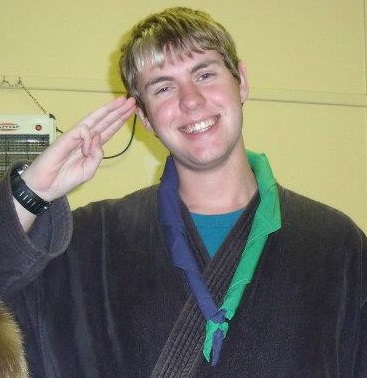 Hi, I'm Dale, your new SSAGO Quartermaster! I've been SSAGOing for many a year, having spent much of my money on whiskey and beer. But now I'm returning to ensure you all get the exciting SSAGO clothing and branded items you could ever hope or wish for (and some you may never have thought of...). This year, I will be adding new lines to the catalogue and all clothing and neckers can now be customised!
Larah Korrison
Archivist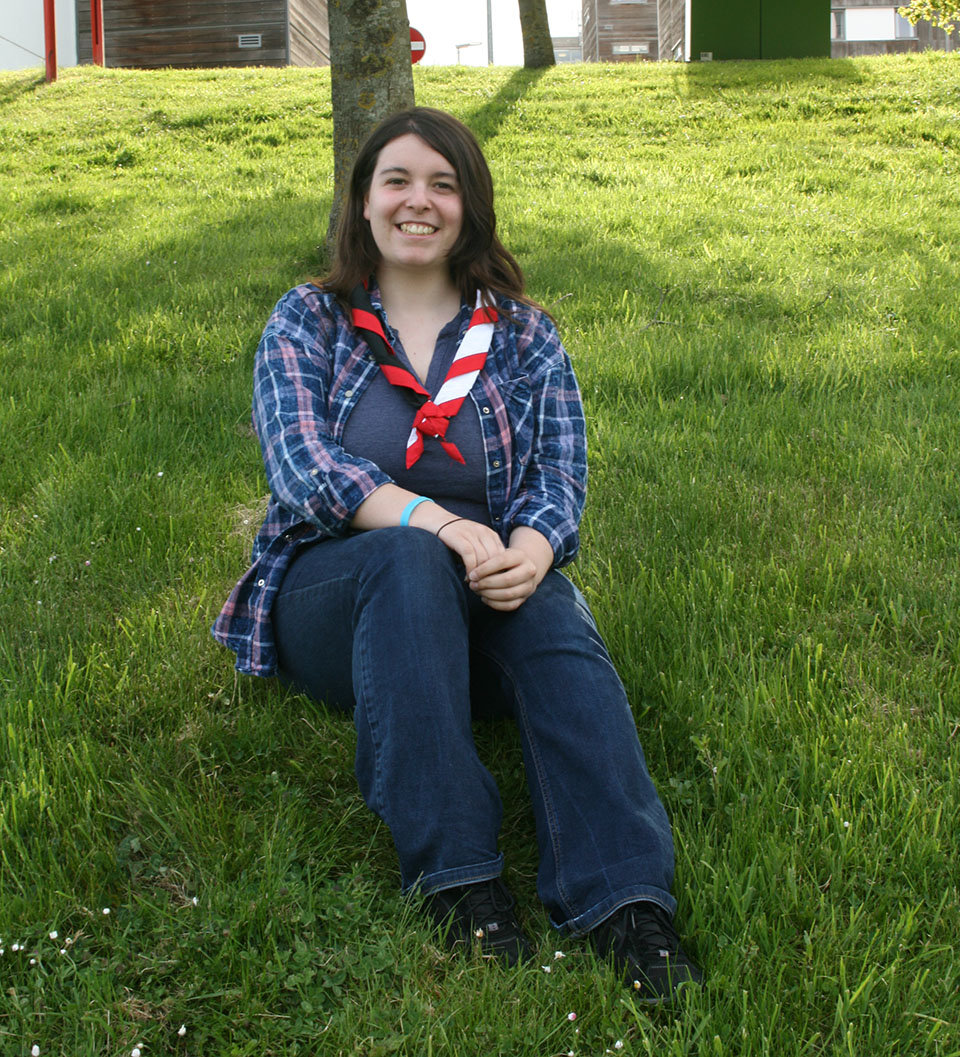 Hi there! I'm Larah and I'll be working on all things archives.
Currently finishing off studying History at UWE, Bristol and will be studying MA Archive Administration at Aberystwyth University next year.
Scouting has been part of my life since I joined as a Cub at 8 years old, the best bits were; making friends, trying out new things and camping (including wild and green field - the best type, naturally). I first heard about SSAGO at Winter Camp just before heading to uni and was really excited to get stuck in. I sadly didn't make any national events in my first year at university but when I became President of SAGUWE in the following year I made it our mission to make every single one, least to say, I've never regretted it.
As SSAGO Archivist I aim to bring together a team of enthusiastic members who will give life to the forgotten past and help preserve the memories created today. Working closely with the webmaster to make an exciting online archive, as well as with the secretary to make sure nothing gets lost or damaged.
Fun fact: Activities at rallies in the past would include guest speakers/lecturers on specialist topics, while drinking a lot of tea and coffee during discussions.
Laura Payne
SAGGA Liaison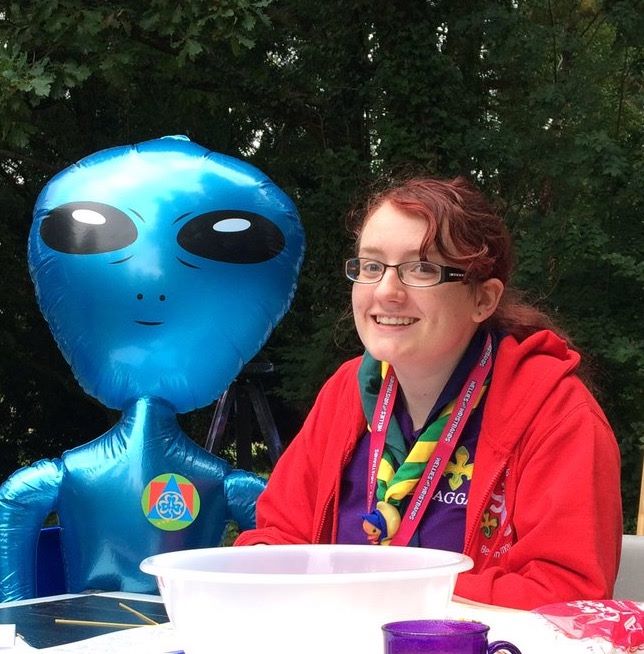 Hi! I'm Laura and I'm a third year student midwife at Oxford Brookes University.
I've been involved in Scouting and Guiding my whole life, having being born into a family of ex-SSAGO members and current SAGGA members. I am a member of OUSGG (although I like to remind people that I'm at Brookes, not Oxford University - I'm not that clever!!!) and am involved in national SSAGO, national SAGGA, SAGGA Birmingham and SAGGA Severn.
I'm really excited to be in a role that focuses on bringing these two amazing organisations closer together, especially during our 50th anniversary year! SAGGA has given me lots of useful wisdom, such as how to use chocolate fingers to drink port (come and find me at rally if you want to learn this!), and I'm sure we can teach them a thing or two as well. I'm hopeful that we can open up doors for one another and work together to strengthen our relationships with The Scout Association and Girlguiding UK.
Oliver Bills
Webmaster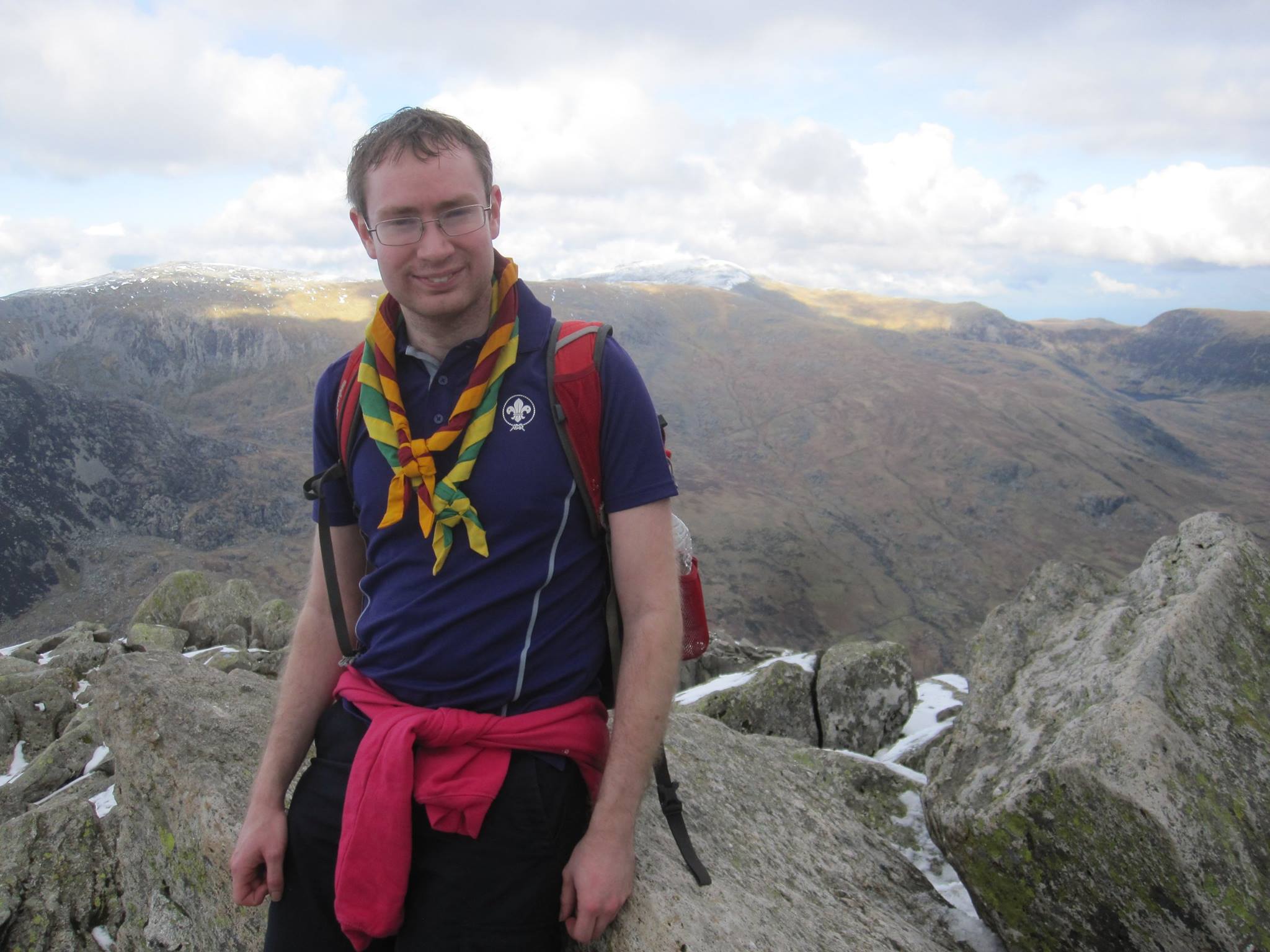 Hi, I'm Oli and I'm the webmaster for SSAGO, which for my sins means that I build and maintain all the various aspects of the website, from the membership and events system (and all those other new systems we seem to have needed, like the survey system or the murder mystery system...), to the scary parts behind the scenes that nobody else will ever see, such as the bits that make the emails work or projects and teams.
Before SSAGO, I spent my life doing computers. Then I found SSAGO, so now I spend my life doing SSAGO and Scouting... and computers! My biggest hope is to be able to use my technological skills to benefit SSAGO as much as SSAGO has benefitted me and transformed my life. Now, my life isn't just filled with computers, but with great friends and memories, from my first SSAGO rally and camp to hiking up mountains to volunteering and trying to give young people the same opportunities Scouting has been able to bring me now.
This year, I want to continue growing the web team so other people understand the pains I go through and are able to drive the mysterious technology behind SSAGO so I can look forward to a happy retirement. I'd like to build on the system we've made to offer more to clubs and committees, such as a database of activities and ideas or tools to help with handling payment and membership. I want to further build on and improve the events system to make it easier to work with and more helpful, such as completing nights away notifications automatically. Finally, I want to get the online digital archive going, where members can contribute and build their stories of SSAGO of today, ready for the SSAGO of tomorrow. Then, there's all the little things that just seem to come up, whether it's building VAT calculators or online voting or blog systems or any of the other excitement that comes along!
Vicky Sanderson
Notifications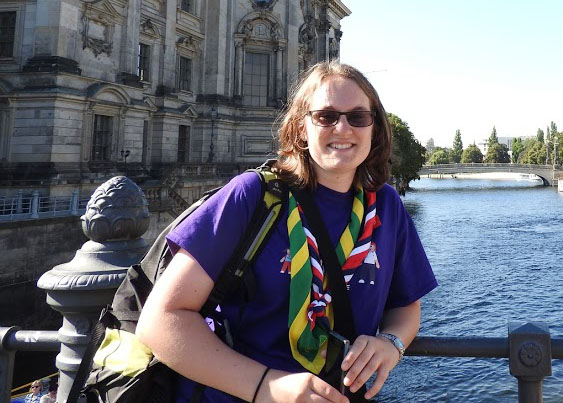 I am the SSAGO Notifications Officer. As an active member of Lancaster SSAGO, I was part of the Exec that hosted Lancaster Superhero Rally in 2015, playing as Chef in the kitchen with her team of cottage pie making superheroes! I then disappeared back to Yorkshire, completed a PGCE, went to Witan 2016 (ate a lot of sausage and made lots of new friends) and am now continuing my role as Notifications Officer.
I have been involved in Guiding since I was a Rainbow and they haven't been able to get rid of me sorry, I haven't wanted to leave since. A qualified Guide leader, I have been on numerous District camps and attended Poacher 2013 and Peak 2015. Not wanting to miss out on the Scouting side of life, I am Central Yorkshire Scouts Communications and Media Manager, and also Media and Communications Team Leader for their County Camp in July 2017 for about 3000+ members! She also packs in time for SSAGO rallies, meetings and the day job, and occasionally sleeps.
I want to make the paperwork as easy as possible and continue to promote SSAGO in Yorkshire, the home of Henderson's relish, made famous as Sheffield Rally 2017.