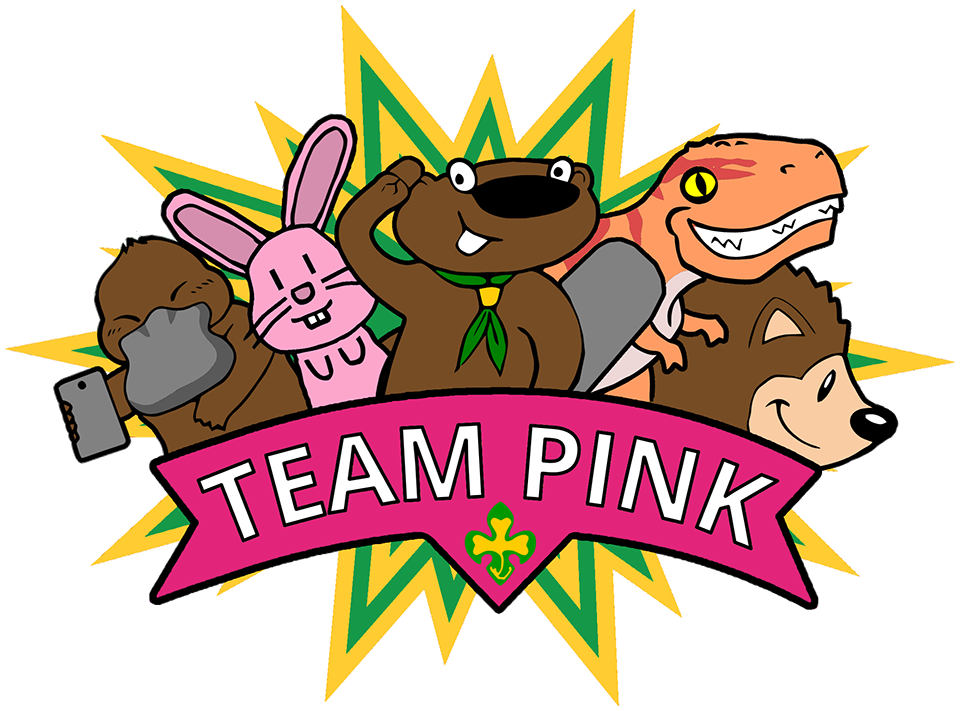 Team Pink are the team of the Executive Officers and Assistants who are responsible for the running and development of the National Student Scout and Guide Organisation.
The Exec
View all reports
View manifesto
Chair
James Barber
What I've done
Saying hello: we've had our first Team Pink meeting with both Execs and are beginning to have other meetings/introductions.
What I'm working on
Secure SSAGO's Financial Position: work to establish a robust plan to make SSAGO's accounting procedures better and work with a new treasurer to resolve other issues.
Develop a Charity Timeline: publish a transparent timeline for SSAGO becoming a charity within the first 100 days of office (07/08/2023).
Relaunch the SSAGO Shop: work with the Quartermaster to relaunch the SSAGO Shop within the first 100 days of office (07/08/2023).
Last updated 01/05/2023, 21:58
View all reports
View manifesto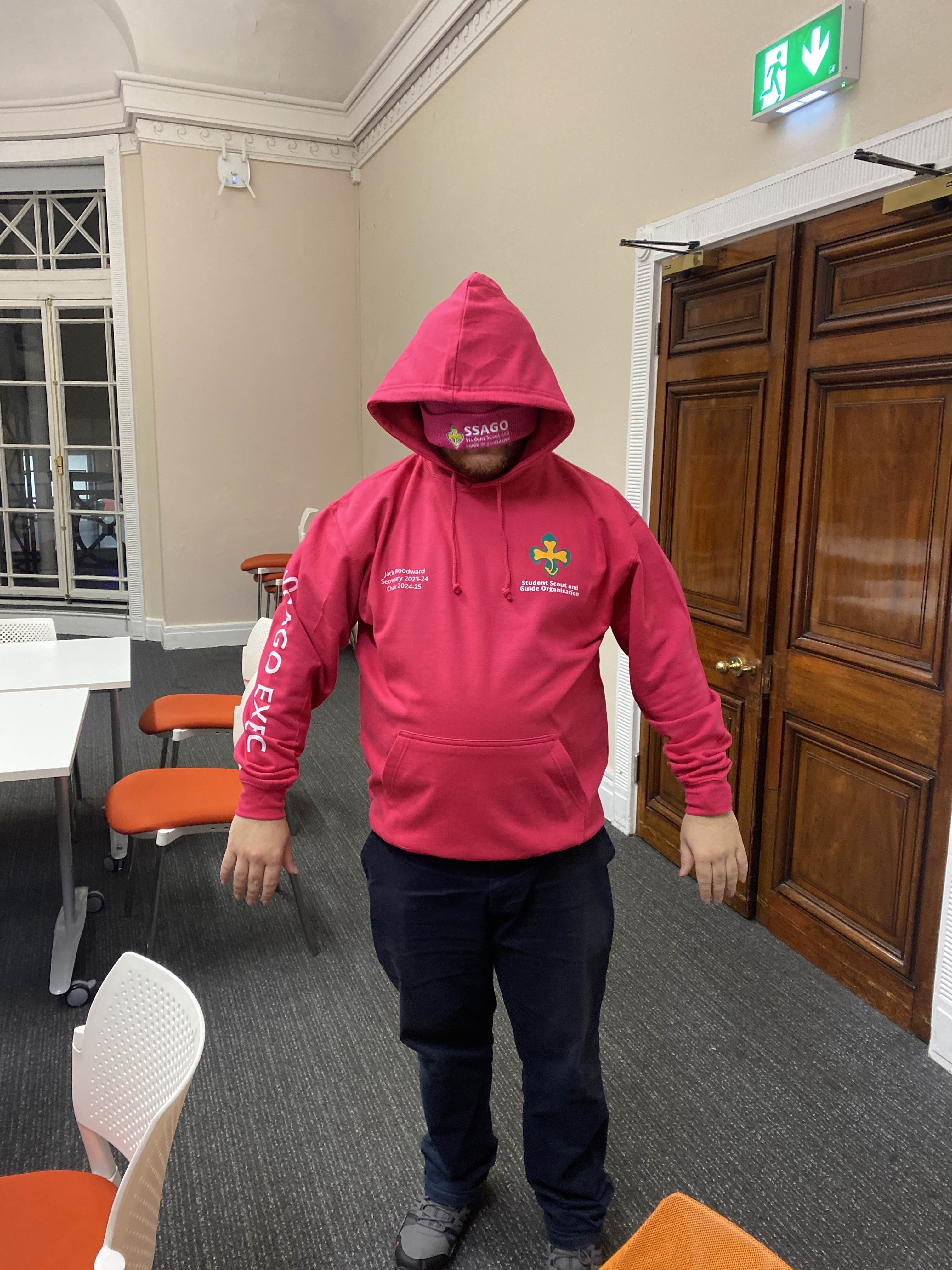 Secretary
Jack Woodward
What I've done
Getting Started: So far I've been to a multitude of handover meetings - online, in person, 1-1 and with all of team pink, a team pink specific training session, checked in with some events, and generally learned the ropes!
Replying to emails, already: I've already started taking over replying to your emails about anything and everything, including NaN forms and the EGM results, (which I didn't make any mistakes at all with. If it looks like Nick is still sending you emails, you might need to clear secretary@ssago.org from your address book!
Actually doing my degree: My Master's Thesis was due in 23:59 the Friday before Ball - it was submitted on time and I still made it to Lincoln in time for Handover and Ball!
What I'm working on
Meeting every event: SSAGO currently has 7 Nationally organised event committees elected and working to create the best events ever! Team Pink have been checking in with these, and getting the newly elected events ready to go over the handover period, but I'd like to have met all of the teams as soon as possible.
Policies and Factsheets: Some of these are woefully out of date, and fixing them is a big job that always flies under the radar, but I'd like to make a start.
Streamlining: As we start a new exec term, I'd like to streamline the way we actually operate as Team Pink, work out and operate a system that works and makes our lives easier, while making sure we don't miss anything.
Last updated 02/05/2023, 11:58
View all reports
View manifesto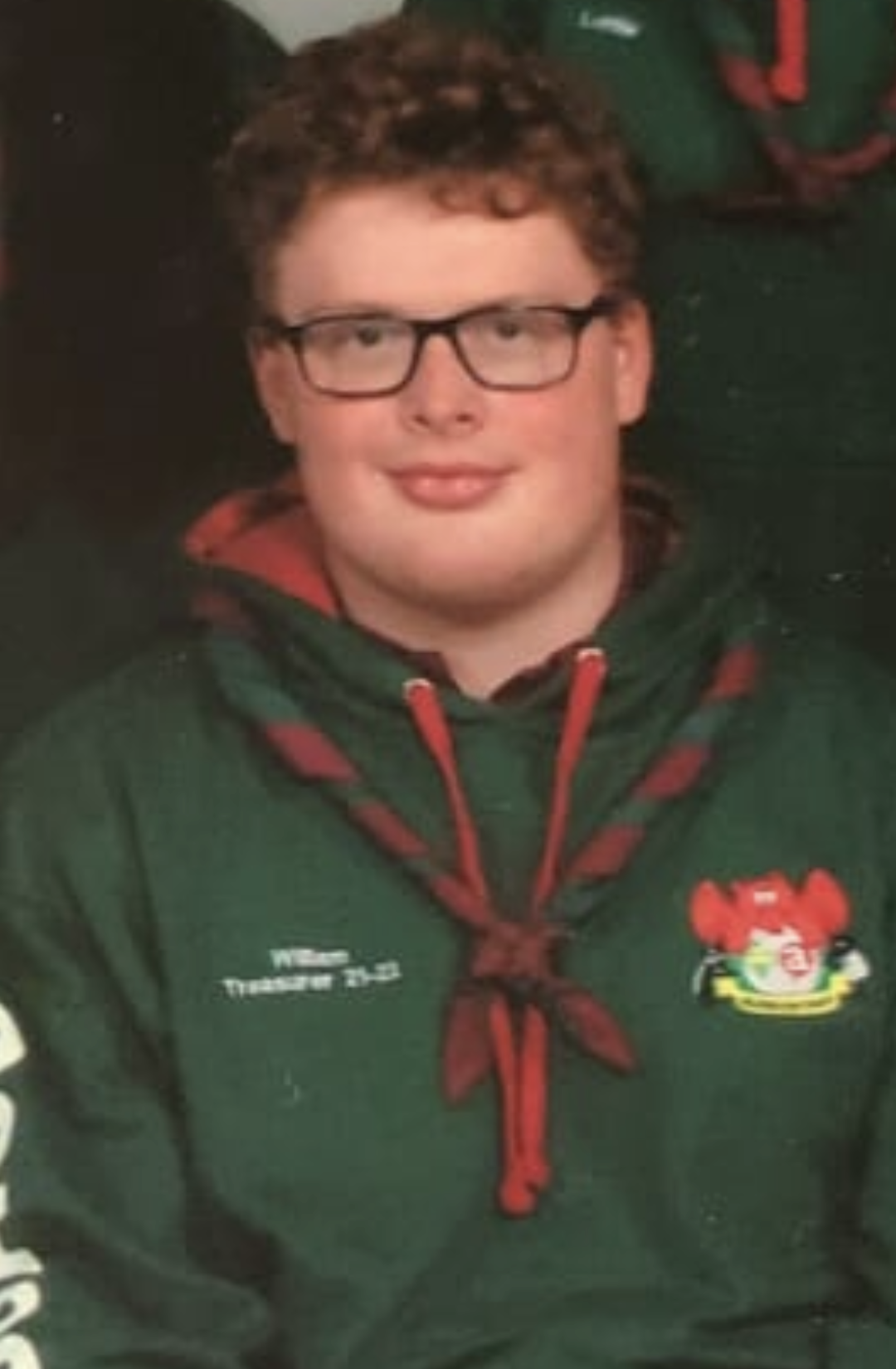 Treasurer
William Burrows
Last updated 19/05/2023, 23:16
View all reports
View manifesto
Publicity
Beatrice Overend
Last updated 29/04/2023, 09:50
View all reports
View manifesto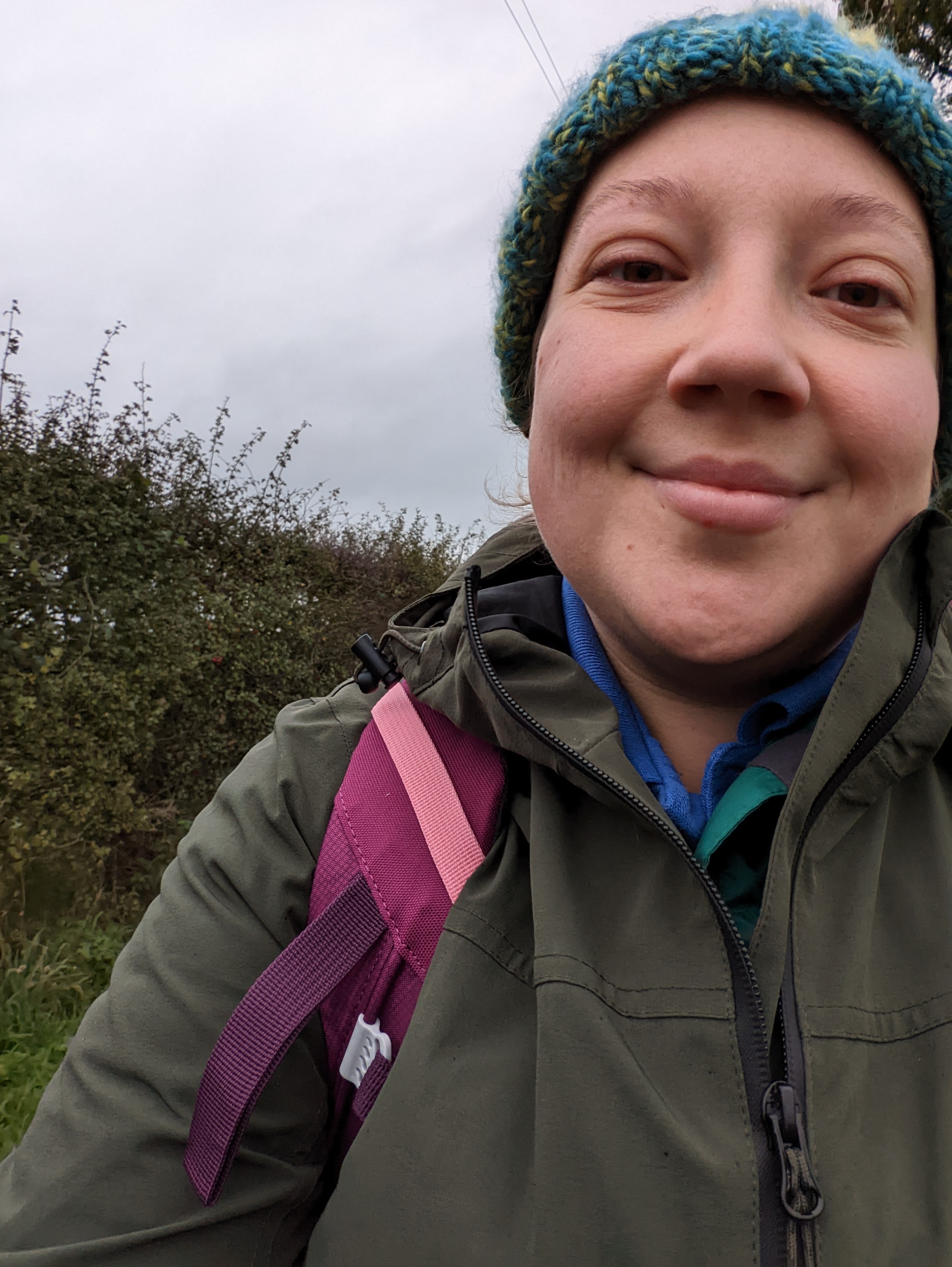 Members
Gee Barlow
What I've done
The start: Following election, I have been getting to grips with all things Pink trying to give a fresh perspective and working with Pink to address any actions where necessary
Welfare: I have attended welfare meetings to assist with the reasonable adjustments that clubs and events are able to provide
Indie rep: I have been active within the election process of Indie rep. Details to which are awaiting to be announced. Following from this process, information has been escalated to Pink to formulate a plan moving forward for Indies
Events: I have partaken in event getting started meetings to gain insight into their events and make introductions to make ongoing relationships easier.
What I'm working on
Clubs: I intend to make contact with clubs to assist with any issues and plans for the year ahead
Inclusion: The Scout Association inclusion officers and Tom Milson (Commissioner for Inclusion) are being contacted to meet to assist SSAGO with our inclusive approach. In addition to this, advice from existing Welfare officers for events (nationally and internationally) is being sought to assist with upcoming events.
Last updated 01/05/2023, 22:05
The Assistants
View all reports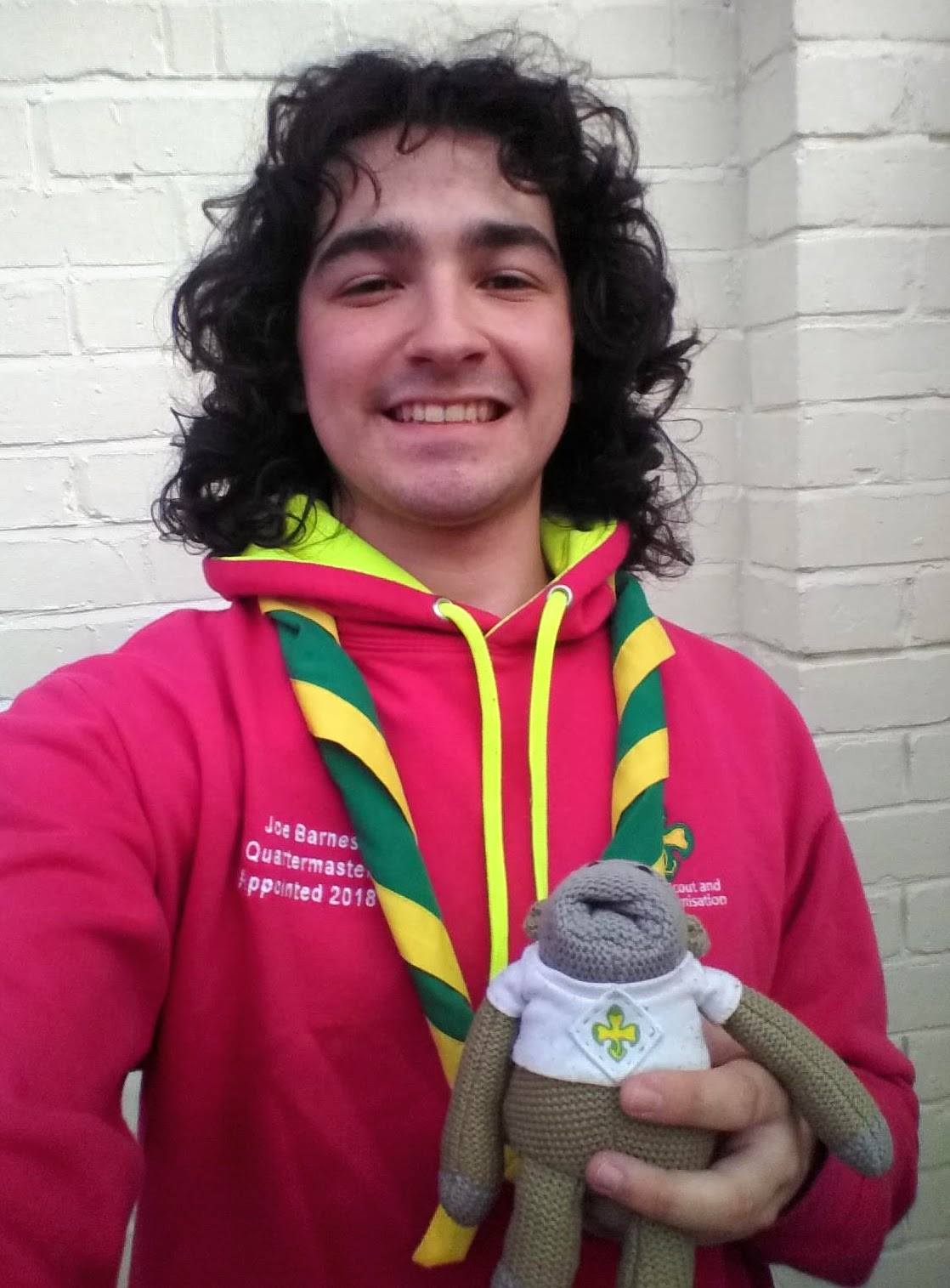 Quartermaster
Joe Barnes
What I've done
Neckers: We have neckers now!
Popup Shop: A pop-up shop was opened to allow people to buy neckers and badges. This involved a full stock recount and updating the catalogue on the website. Some orders are still outstanding from this but will be dispatched shortly.
Uniform Badges: We need to restock the uniform badges, the current design is decades old and is no longer in line with the updated Scout uniform badges - diamonds are for top awards, SASU badges should be rectangular like the network badges. I have suggested new designs and passed to Leon for finalisation.
New Merch: I have contacted companies with regard to getting new merchandise; travel mugs, bobble hats and sunglasses are on my list at the moment, but as always you can suggest ideas via merchandise@ssago.org
Viking Rally: The shop was open in person at Viking Rally, when I wasn't cooking hundreds of sausage rolls!
What I'm working on
New Merch: Continue getting new merch options into the Shop.
Re-open shop.ssago.org: I am in the process of contacting people with order issues and out of stock items so that the full SSAGO shop can re-open and be running properly in the next few months. New uniform badges will clear out about half of the remaining orders.
POS Efficiency: I'm working with Oli to make the shiny new electronic Shop system work more efficiently for us, including being able to use it as a more integrated till at Rally, which will make stock control much easier and mean that hopefully none of these problems we've had will happen again...
Last updated 23/02/2022, 17:14
View all reports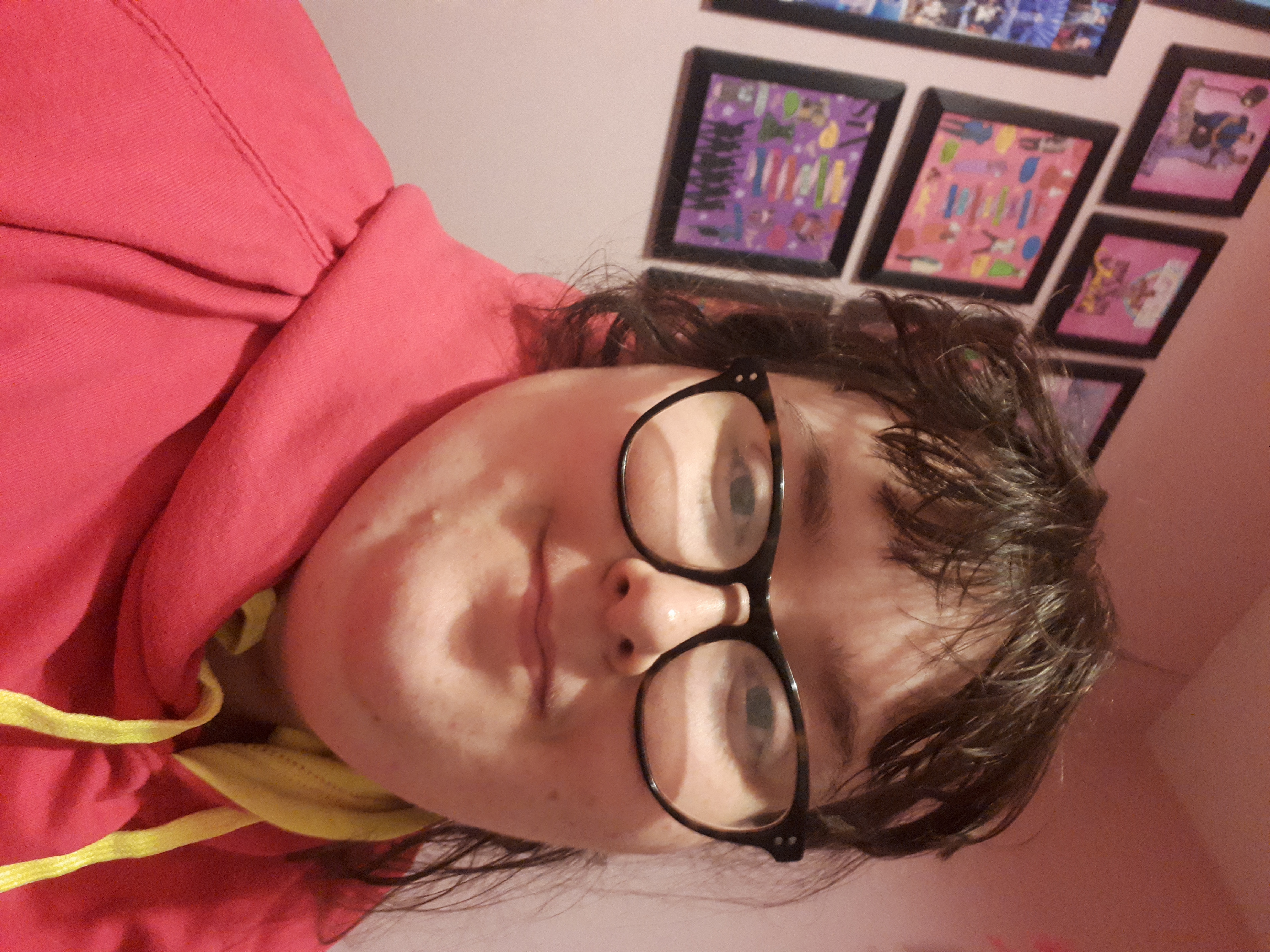 Archivist
Charlotte Simmons
What I've done
Ran a successful museum at Amalgam, as well as an Ask the Archivist session. This included a tribute to Her late Majesty Queen Elizabeth II, who died the day before camp. This involved spending my Friday evening at Amalgam rewriting some of the timeline sheets, which I'd managed to leave at home.
Lots of behind the scenes things towards love your archive week.
It's been a busy couple of months for me personally so I've not had as long as I'd have liked to move ongoing projects forward.
What I'm working on
Start working on making archives online a reality.
Hopefully doing some sharing of archive material for Love Your Archive week later this year.
Last updated 18/11/2022, 10:05
View all reports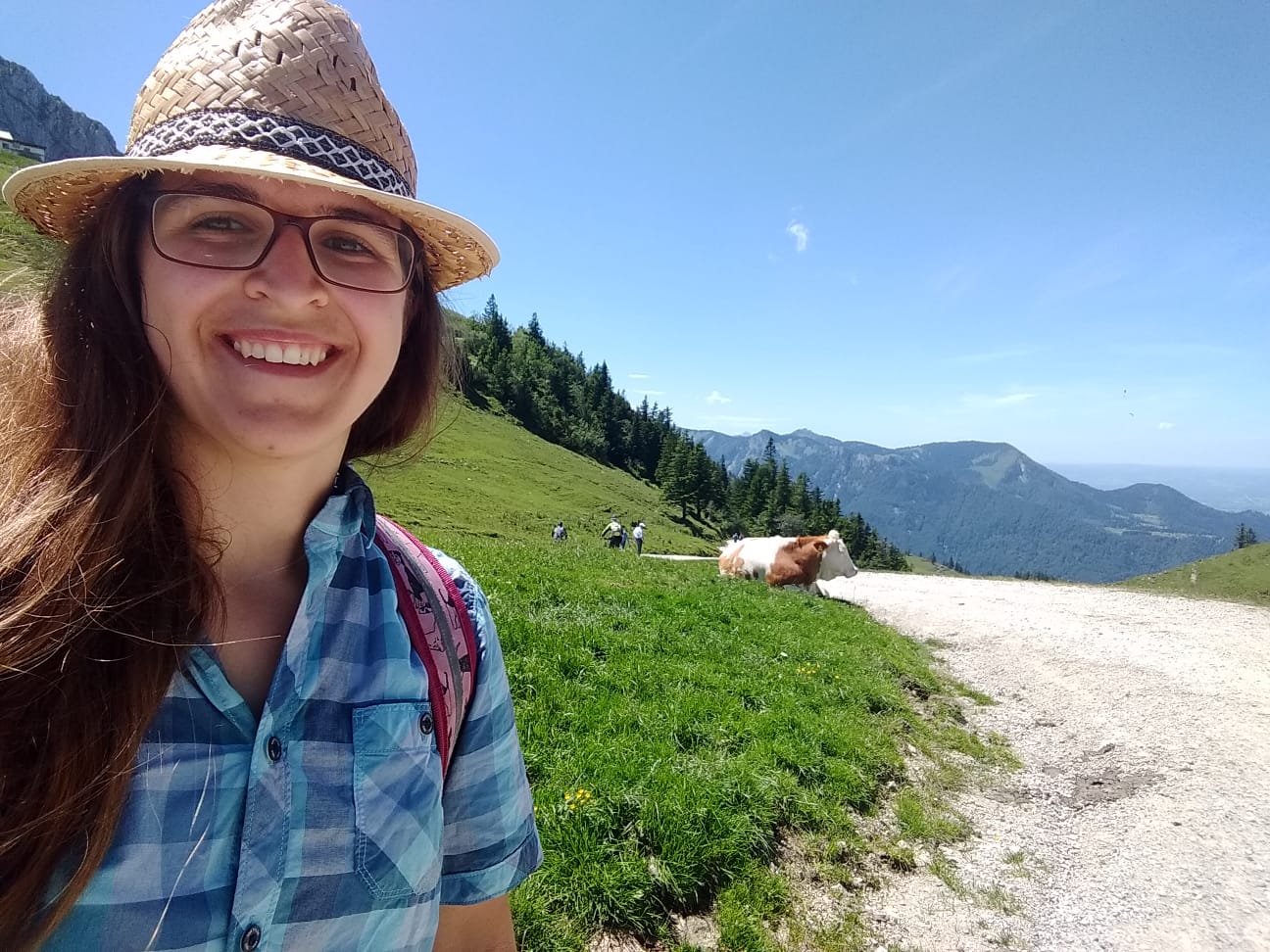 International
Conni Schmitt
What I've done
International attendance to Rally: I promoted Rally of Games to our known SSAGO connections, and established contact with a group in Finnland. In the end, myself and one other Dutch scout are attending
International members: promoted SSAGO to student scouts and guides, getting international members involved on Discord
African Rover Moot: working on SSAGO attendance, which will likely be possible (pending some buerocratic hurdles)
Other International events: promoted international opportunities for SSAGO-aged scouts and guides, among them BuLa which will be attended by a SSAGOer
Gave advice to SSAGOers considering Explorer Belts in countries I have lived in (Germany, Ireland)
Other activities: involvement with RoG, particularly a fundraising badge and the Rally+ summercamp
What I'm working on
International attendence at SSAGO events: I'll be in touch with Irish, Dutch, German and other international student scout groups and invite them to both virtual and in-person SSAGO events
SSAGO visiting international events: I will keep an eye and an ear out for events by international student scouting groups (like the Irish Rover Intervarsities) and hope to make it possible for SSAGO members to join. Currently, this is trying to get a SSAGO contingent to the African Rover Moot.
Answering questions by internationals: I'm more than happy to be contacted by exchange students, both incoming and outgoing, and get them in contact with local clubs if there is one known to SSAGO!
Promoting an international atmosphere within SSAGO: Discord has done an awesome job at getting SSAGOers and student scouts from different coutries talk to each other - my goal is that this international community is preserved even after lockdown is over!
Last updated 14/06/2022, 10:58
View all reports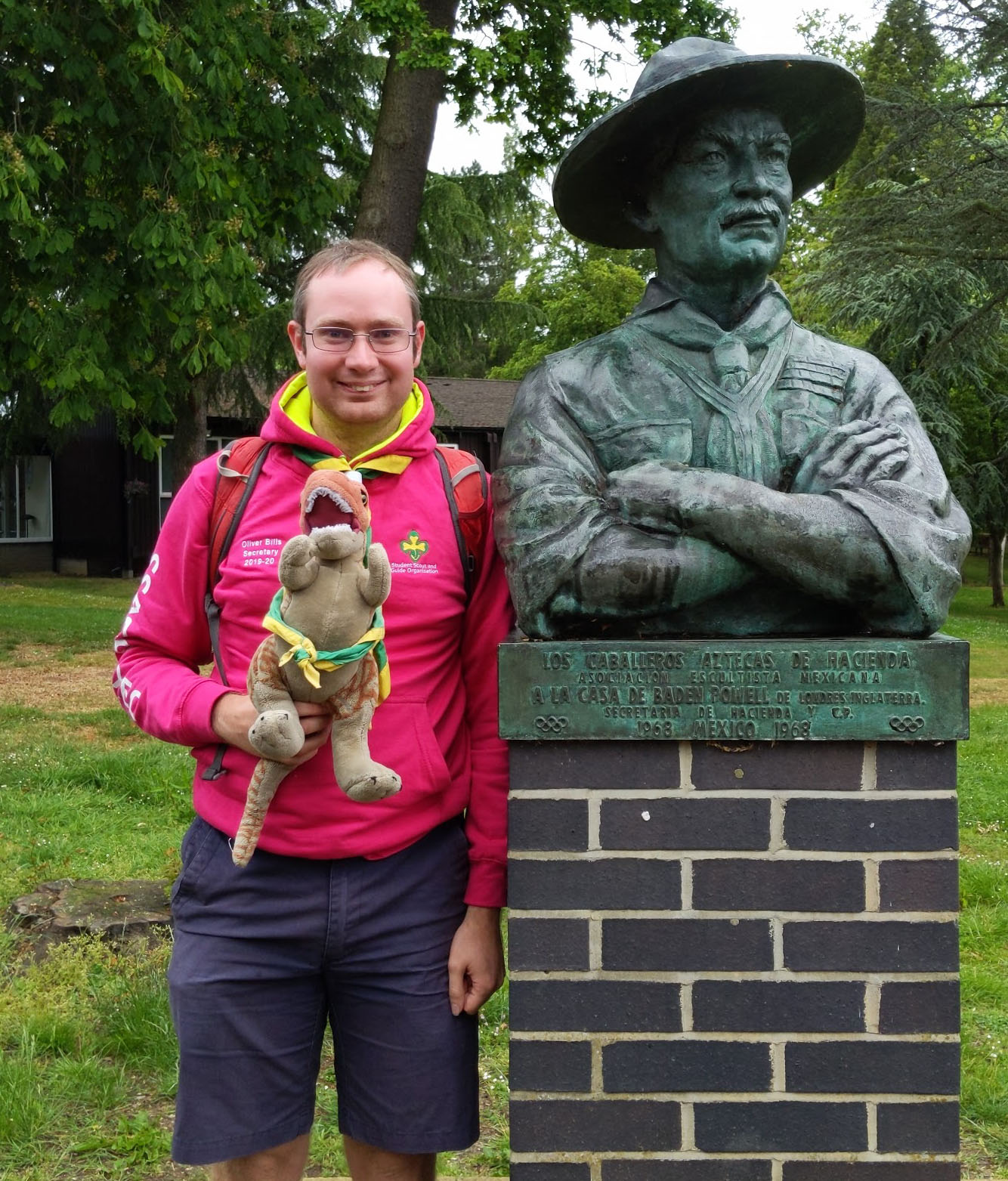 Webmaster
Oli Bills
What I've done
Event improvements: Q&A system, registration system, new booking features, app platform
General SSAGO things: Newsletter system, moving resources from Dropbox to Drive, better Reps system
Rally of Games: SSAGO app, SSAGO treasure hunt game, patrols and teams and other fun things for future events
AGM and EGM things: As always, elections continue to change and need to happen and I made sure the technology was in place to accommodate these
De-Olifying SSAGO: More automation, administration interfaces and making sure all SSAGO sytsems work when Oli was in Switzerland and preparing for the future, including migrating SSAGO tech to the AWS Cloud
Life outside Webmaster: I volunteered, slightly unexpectedly, at the Kandersteg International Scout Centre for Autumn 2022 as a pinkie! I also supported the Iceland event last July, the WinterKISC event this February and Kander100 this coming summer.
What I'm working on
New exec: Supoorting the new incoming Exec and any of their requirements and goals
New future: Continuing to work towards SSAGO technology being someone else's problem!
More web team: Continue to work to grow the web team to support the webmaster
Tidying up: Tidying up any remaining non-automated parts of SSAGO that require manual intervention, to make sure the infrastructure "just works"
Last updated 13/03/2023, 14:04
View all reports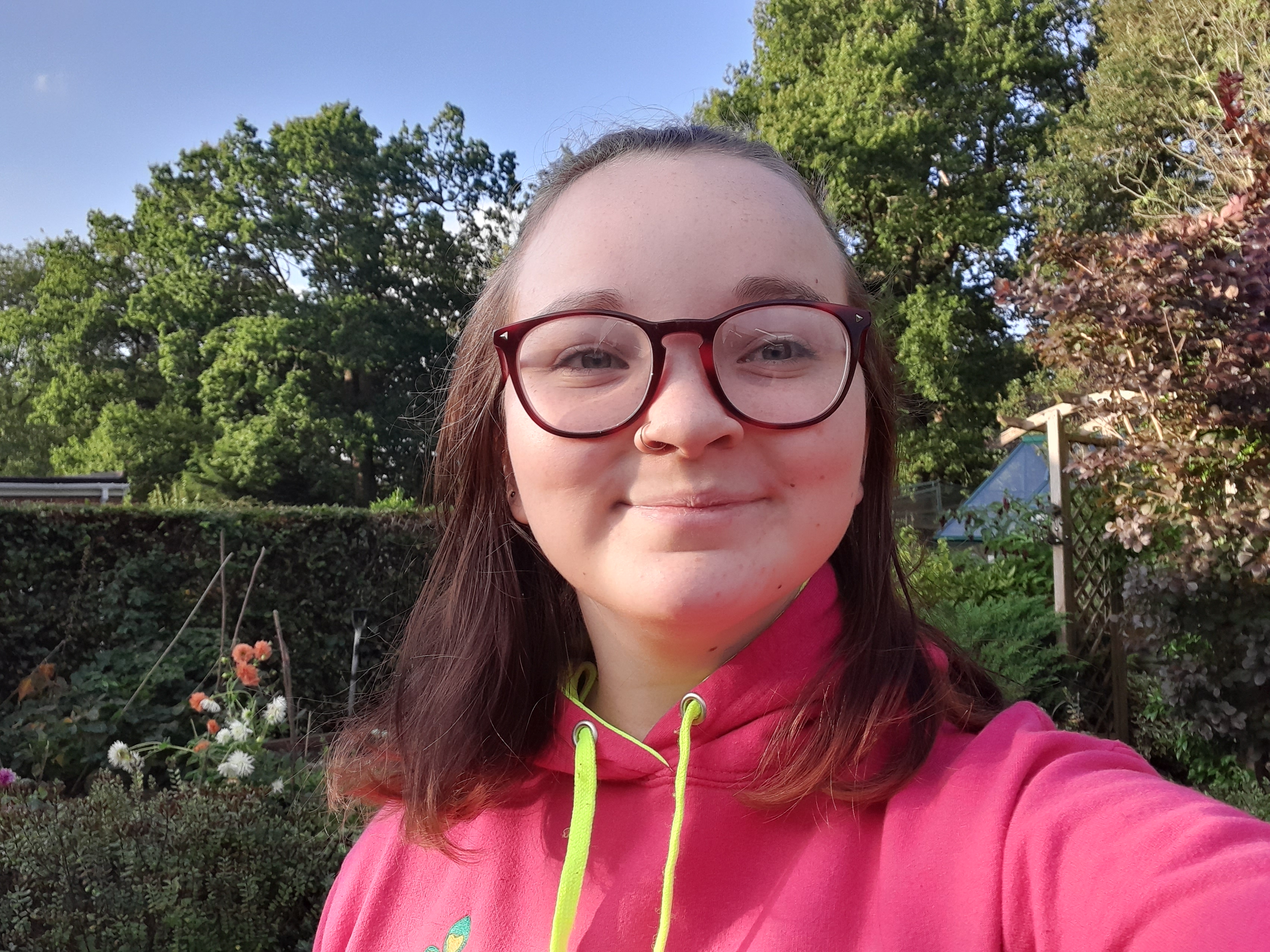 Events
Rose Moran
What I've done
Regions: In preparation for reps I have been looking at what regions exist and potential new ones going forward. I have also been coming up with ideas of how people can be a part of multiple regions.
SSAGO Newsletter: Sorting out the April newsletter and thinking of ways to sustainably continue it going forward.
Eurovision: I sorted out the SSAGO Eurovision on discord for the 2022 final.
New Clubs: We now have 2 new clubs set up! Warick SSAGO has been reopened and Gloucestershire SSAGO is brand new.
What I'm working on
Newsletter: Potentially changing to a bi-monthly or seasonal newsletter so that it can be more sustainable and be packed with a wider variety of articles.
Regions: To implement the new regional system over the summer.
Last updated 07/06/2022, 22:08
View all reports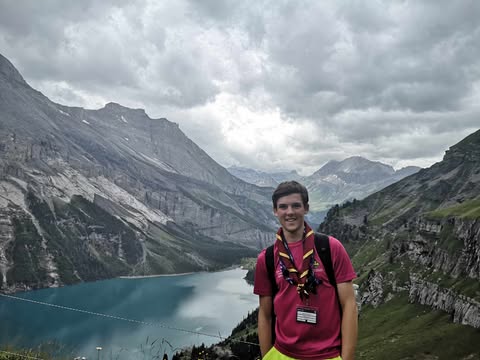 Charities
Alex Banwell
What I've done
Charity: Met with Scouting and Guiding multiple times to ensure that they are happy with the new constitution, and to formalise a new 3-way agreement to put in place for the new charity
Accounts: Published the draft accounts for 2019-20 and 2020-21.
Bank accounts: Set up a Spring Rally, Summer Rally, Ball, Reunion, Witan, Shop, Indie and 2 spare event accounts with Lloyds
Bank accounts: Applied for debit cards for event accounts.
SSAGOBus: Booked, and organised the SSAGOBus to Viking Rally
Queries: Replied to a number of bank account related queries from clubs, using my knowledge and experience to help.
Events: Paid and checked lots of loans and tried to ensure that events were on budget, and accountable, including by sharing my own knowledge and experience with more recently elected events.
What I'm working on
Charity: Continue to see through the process to become a charity over the line
Accounts: Continue to work on improving the accounts system to be more transparent
Bank accounts: Start to promote the use of the new bank accounts
Fundraising: Research grants that could be applied for once we become a charity
Last updated 14/02/2022, 18:40
View all reports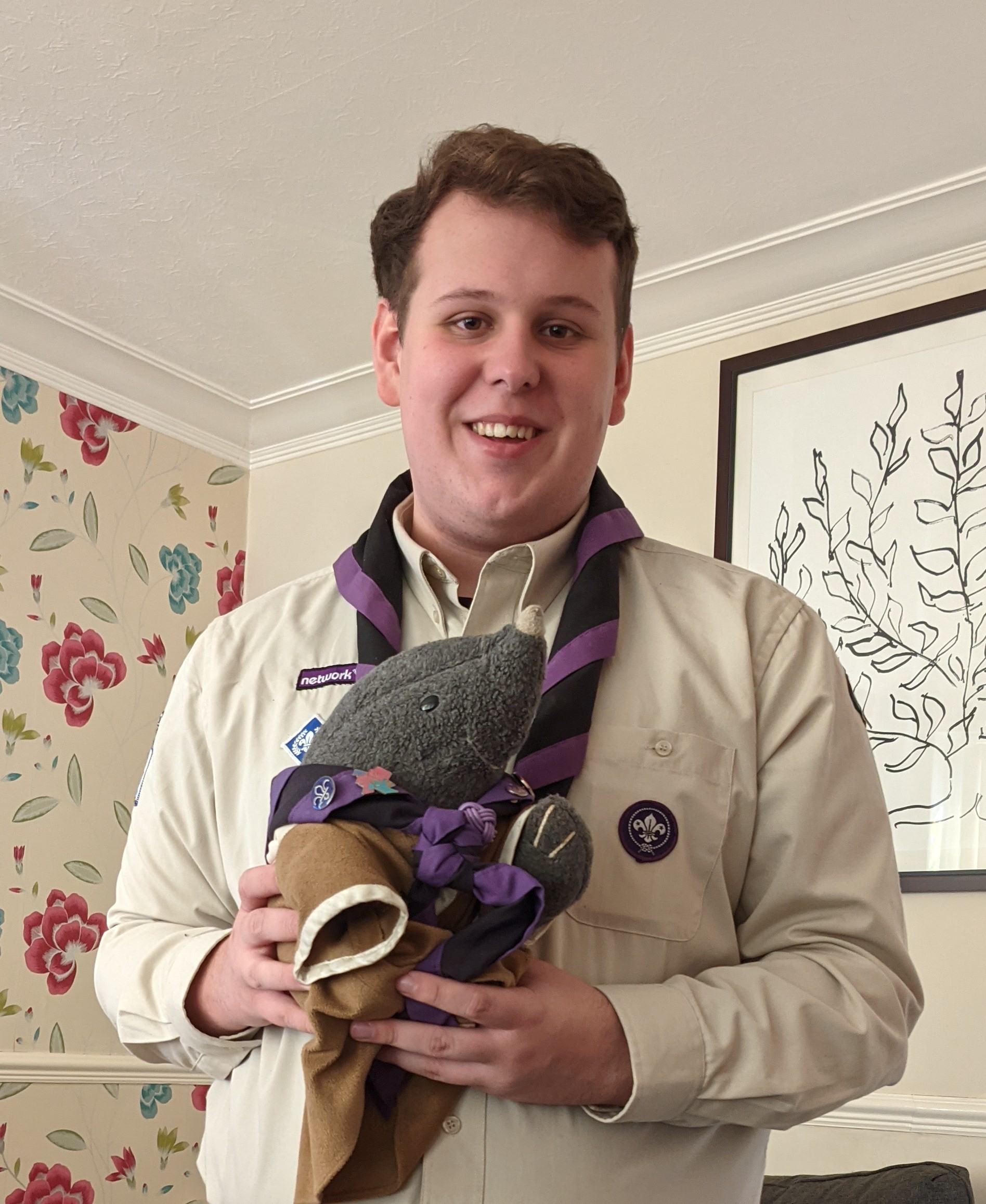 Active Support
Ben Dickinson
What I've done
Mascot: I now have a mascot - Darren (or Daz) the Naked Mole Rat. I'm not too sure how I ended up with this as a mascot but here we are!
Compass: I have spent some time learning how to use compass, completing my training etc.
What I'm working on
SASU Membership: I need to work with the rest of Team Pink to decide exactly who is and isn't a member of the SASU. I also plan to clear out members who should no longer be on there.
DBS Checks: I will work with The Scout Association on the DBS requirements for members of the SASU.
Last updated 03/04/2023, 21:57