The Chair
Joshua Smith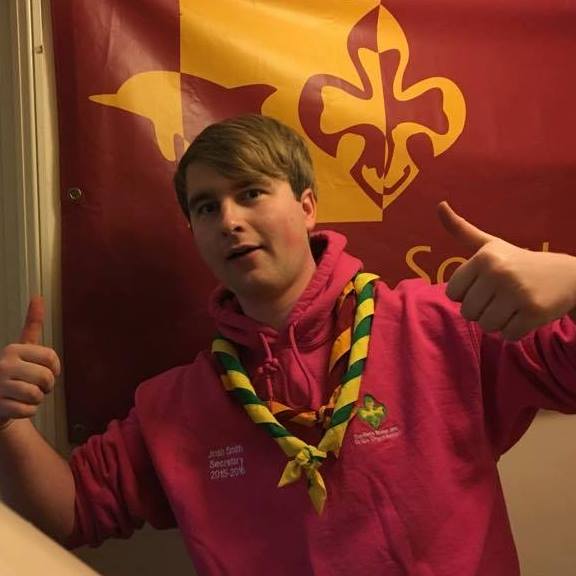 Somehow after four enjoyable years of chasing mascots, sitting on committees and agreeing to organise things I am now the national chair of SSAGO.
I am in my final year of physics at the University of Southampton and outside of studies play an active part in the leadership of our local Network which I helped establish over three years ago. A few people may remember me from when I was on the 2015/16 national exec as secretary, taping away and writing minutes...
Over the next year I plan to increase member engagement by having a full membership survey to give every member a voice and have post event feedback forms so we can use participant feedback to keep improving future events. I will also be assembling a team of members to complete a much needed overhaul of our policy. Please have a look at my manifesto to find out exactly what I have planned.
I'm confident that together we can make our 50th anniversary a great year for SSAGO!
Secretary
Lauren Whittaker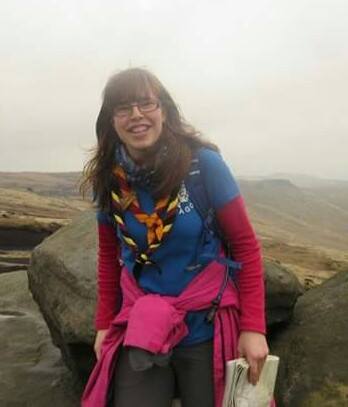 Hi I'm Lauren and I have been an active member of Southampton SSAGO for the past few years. I'm currently studying Archaeology & Geography and next year I will be doing a masters at University of Glasgow in Geospatial & Mapping Sciences.
Before coming to university I had never heard of SSAGO let alone know how many opportunities it would provide me with! Since joining at the beginning of my 1st year my enthusiasm for all things scouting and guiding has grown! I now help at a local Brownie unit as well being part of Senior Section and Network. After being on the Southampton SSAGO committee as Social Sec last year and Secretary for our International trip this summer, I'm now looking forward to working on the National Exec!
As secretary I aim to work with the archivist to maintain records of SSAGO's history. Also I hope to be involved in updating policy documents along with other members. Fianlly I hope to write lots of minutes which are hopefully 'enjoyable' to read for everyone! Look forward to seeing everyone at National events!
Treasurer
Frances Milroy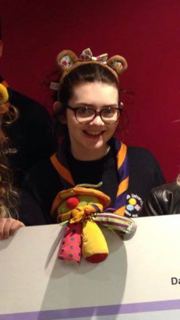 I'm Frances, the treasurer for this year. I'm currently at Plymouth University studying Optometry. In my time at Plymouth I've been on the committee as a guide rep and as co-chair. I am also the activities coordinator for Plymouth 90's Rally.
I've been in guiding since I was seven, I help out at my guide group at home during the holidays, including attending the Essex International Jamboree last year.
This year as treasurer as I hope to continue the great work of the previous treasurer in getting more people to use the development fund. To do this I will compile and keep an up to date list of all dev fund applications so people have a better idea of the sort of things they can apply for.
Membership Officer
Anona Mann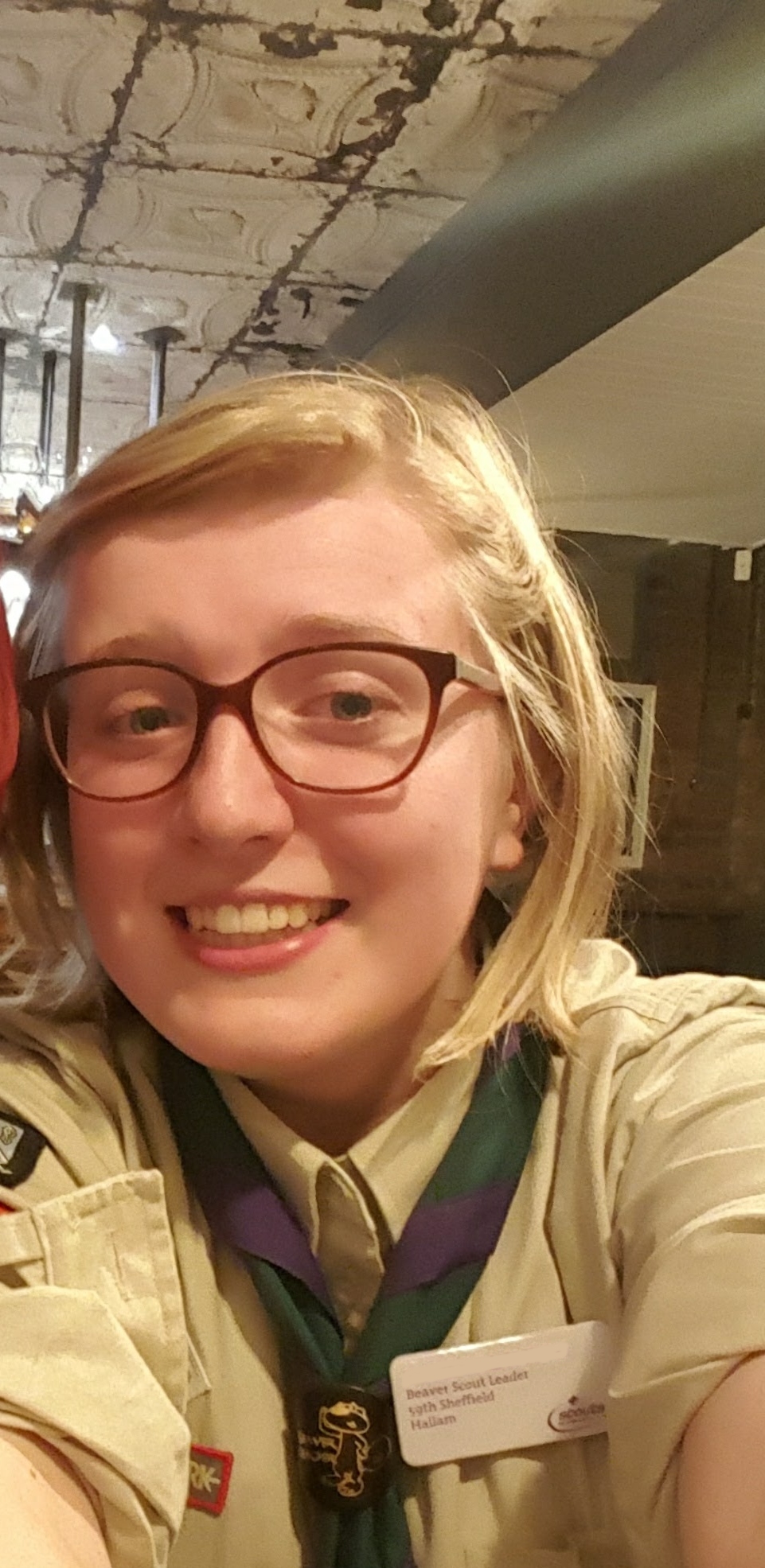 Hello, I'm Anona and for the next year I will be the SSAGO membership officer. Currently I study Product Design Engineering at Sheffield Hallam and over the past two years I have been part of HUGS where I have been Rally Activities Officer for February 2017 as well as Secretary throughout my Second Year.
Over the past 5 years I have been Chair of my Network back home, as well as being committed to being both a Beaver and Cub leader at Uni, whilst undertaking various scouting awards such as my Queens Scouts and Explorer Belt. I am also working on plans to start the creation of new events in the Hallam District for both Beaver related fun days and for both local Explorers and Rangers to introduce them to SSAGO.
As Membership officer, I want to maintain and grow the current communication of memberships of all of SSAGO as well as help to keep in contact with the ever-growing overseas groups. I hope to create links between SSAGO groups no matter how small or old they are, to help them do more joint activities outside of the four national events. I aim to work closely with James the Publicity Officer to help promote SSAGO at events for both Scouting and Guiding, to keep membership growing.
My last aim is to learn the spelling of 5 words, much like my aim as HUGS secretary was to learn how to spell "secretary", as well as to help be the distributor of Hendos Relish to the growing population of SSAGO!!
Publicity Officer
James Frith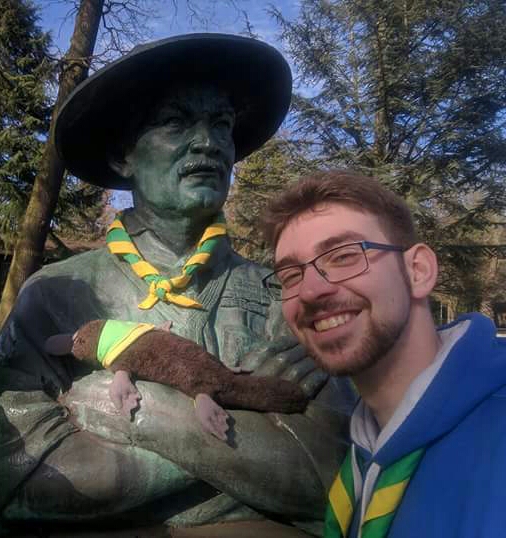 Hi, I'm James, your new Publicity officer!
I've been in Scouting most of my life, from Beavers at 6 through to restarting SAGUWE and running a Cub pack while studying Mechanical Engineering at UWE Bristol.
I plan to push Student Scouting and Guiding further this year... from creating an irresistable brand, to promoting at national and international events, working all together to make this our biggest year yet!
I can usually be found taking photos (ok... selfies), posting pretty things all over the internet, in a field wearing shorts at an illogical time of the year... or all three!
Also use far too many exclamation marks, but life is too exciting not to!